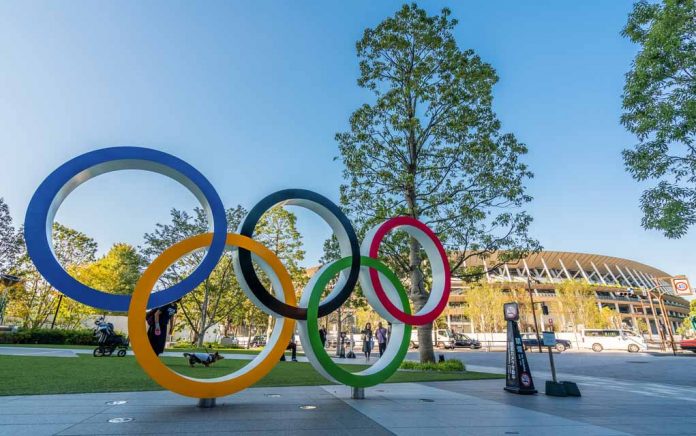 (DailyDig.com) – The Olympics are finally on the horizon after one of the most arduous planning processes in decades. Repeatedly challenged by problems related to the COVID-19 pandemic, many had concerns about whether such an event was wise at first. While the games will occur, officials recently made the difficult decision to refuse spectators.
REPORT: Japan Might Lose $15 Billion With Fans Banned From The Olympics https://t.co/i9fK7WFTyR pic.twitter.com/56oNqLWSzp

— Daily Caller Sports (@TheDCSports) July 15, 2021
Japan, and more specifically, Tokyo, could lose up to $15 billion dollars worth of revenue after banning fans from watching the games in person. The small but heavily-populated country spent up to $26 billion just to ensure the games can even take place. That's a direct deficit of nearly $11 billion dollars.
Unfortunately, even more financial setbacks are possible for the Land of the Rising Sun, its businesses, and its overall GDP. Reports show that Japan's economic impact from the loss could total closer to $41 billion.
Japan's businesses will be unable to capitalize on associated tourism and in-person purchases made by fans. This is a significant source of income for most hosts. While online sales can help to eliminate some of this loss, a risk of total cancellation remains.
Japan's healthcare administrators have expressed concerns about the timing of the event, which is set to begin July 23, after a recent rise in COVID-19 variant cases. This has some worried the Olympics could become a vector for international disease spread.
Japan is a country that values honor and respect. It would seem the country is being responsible and willing to take a loss to protect both its own people and those from other countries. You simply can't put a price tag on that.
Copyright 2021, DailyDig.com