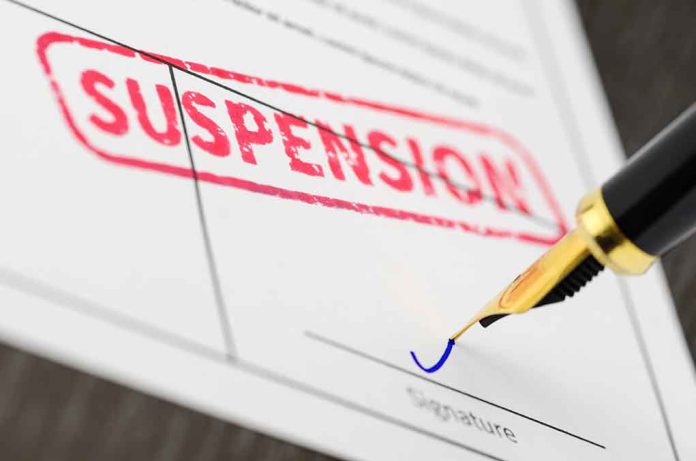 (DailyDig.com) – Former Governor of New York Andrew Cuomo was forced to resign from his position in August after several people came forward to accuse him of sexual harassment. The as-of-yet unresolved scandal continues to make waves on the political stage, with many calling for police to charge the disgraced leader with a crime. Now, his brother is feeling the after-effects of the incident, too.
CNN indefinitely suspended news anchor Chris Cuomo on November 29 for the role they claim he played in helping his brother deal with the fallout of the complaints.
CNN suspends Chris Cuomo 'indefinitely' for aiding his brother, former NY Gov. Andrew Cuomo, during sexual harassment scandals https://t.co/Ll4Rp2XSGq

— USA TODAY (@USATODAY) December 1, 2021
Documents suggest Chris Cuomo behaved inappropriately toward several of Andrew Cuomo's aides in an awkward series of events. He not only served as an adviser to the former governor but also allegedly abused his connections in the media to better serve the needs of his brother.
A spokesperson for CNN noted that when Cuomo offered advice to his brother's aides and his involvement in defending the former governor, he broke CNN's rules. While the spokesperson appreciated Cuomo's position to put family first, they stated that his involvement in his scandal was far more profound than they initially thought.
Anderson Cooper 360 took Cuomo's usual spot on the night of the announcement. CNN, for its part, was forced to report on their own suspension the next morning.
Cuomo could remain suspended indefinitely; CNN hasn't yet released further details about their investigation.
Is it possible that the younger Cuomo could follow in his brother's footsteps and lose his job as well?
Copyright 2021, DailyDig.com