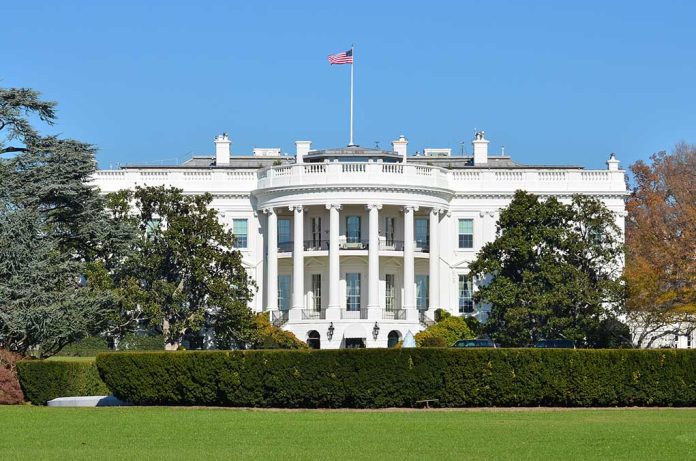 (DailyDig.com) – President Joe Biden officially signed his infrastructure bill while surrounded by a bipartisan crowd on November 15. While analysts expected it to pass, some felt it wouldn't progress without serious revisions. As it turned out, that prediction was correct — but that hasn't stopped people from declaring the new version a Biden Administration success.
Compromise and Consensus
Shortly after signing the infrastructure bill, Biden tweeted his thoughts on what often holds the government back in achieving bipartisan deals such as the infrastructure bill.
My message to the American people is this: America is moving again. And your life is going to change for the better thanks to the Bipartisan Infrastructure Deal.

— Joe Biden (@JoeBiden) November 16, 2021
He feels the new infrastructure bill is the result of his dedication and focus on getting things done. Yet, compromise is also critical; no one side can ever achieve everything they want, especially without making sacrifices.
Biden would understand such a sentiment intimately. The original infrastructure bill was set to cost as much as $2.3 trillion. Dissent from Republicans and Democrats eventually forced him to make difficult choices and cuts in order to preserve its future. The new version costs just $1.2 trillion by comparison.
Senator Rob Portman (R-OH), who helped negotiate the deal when it ran into difficulties, applauded Biden for his willingness to cut a good portion of the original proposal to gain Republican support.
Changing America for the Better
The signing of the infrastructure bill sends a message to the American people: the country is moving again, and that people's lives will change for the better because of it. The spending plan provides critical funding for bridges, roads, and ports while massively improving access to clean drinking water, green technology, and high-speed internet access.
The president also likely hopes that passing the hotly debated piece of legislation might boost his popularity. The number of people who feel Biden is doing a good job has steadily dropped over the past 10 months, mostly due to inflation and issues related to COVID-19.
Bipartisan Measure
While the infrastructure bill did face some resistance, it largely enjoyed bipartisan support. A total of 19 Senate Republicans voted in its favor. Support was slightly lower in the House, where only 13 Republicans felt it was worth passing.
Senate Minority Leader Mitch McConnell (R-KY) asserted that America was in dire need of infrastructure funding. Senator Portman later said that bipartisan support for critical bills makes sense for the American people, declaring that a center approach should be the norm — not the exception.
The hard-fought passage of this infrastructure bill shows that President Biden can bring Democrats and Republicans together when it matters. Yet, it still leaves questions unanswered about just how capable he is of handling the job.
A Welcomed Effort
The Associated Press interviewed economists, historians, and engineers about Biden's infrastructure plan. All welcomed the measure. However, a few individuals shared concerns about whether $1 trillion is really enough to overcome the government's failure to upgrade and maintain America's infrastructure. Many systems have been neglected for decades.
Still, the fact that the infrastructure bill sought to improve the quality of life for Americans on multiple levels is noteworthy and commendable. Funding may even relieve stress on the supply chain by resolving bottlenecks at ports and critical points. While it may take some time to achieve results, that might even drive inflation back down.
Copyright 2021, DailyDig.com