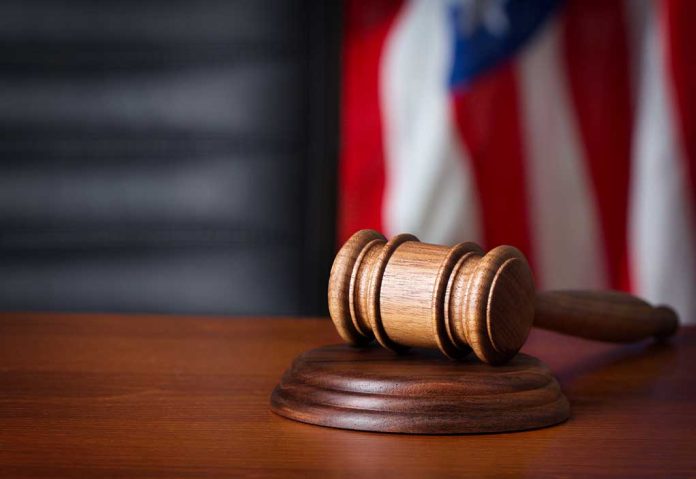 (DailyDig.com) – While on the campaign trail, President Joe Biden pledged to nominate a black woman to the Supreme Court of the United States (SCOTUS). After Supreme Court Justice Stephen Breyer announced his retirement, speculation exploded over who Biden would choose to take his place. He chose a black woman, just as promised. However, Biden's pick, Ketanji Brown Jackson (KBJ), appears to have some questionable ideals, such as her stance on sexual predators.
Prevention Not Punishment
The US Senate Judiciary Committee requested that Jackson list any writing she'd completed. One of the publications she listed was an anonymous article from Harvard Law Review in 1996 titled "Prevention Versus Punishment: Toward a Principled Distinction in the Restraint of Released Sex Offenders." Her article argues that the US justice system can't distinguish the differences between preventive and punitive consequences for sexual predators.
The American Accountability Foundation (AAF) reported the piece was originally an unsigned note in the Harvard Law Review, adding KBJ only disclosed her authorship in accordance with the Senate rules. Jackson's admission of writing the article came from a questionnaire the Senate required her to fill out, as all nominees must. The nominee was once a student at Harvard University, where she studied and earned a law degree.
KBJ's note stresses the challenges a convicted sex offender faces upon release: civil commitment, community notification, DNA testing and registration. According to Jackson, these four requirements are excessive punishments for sexual predators.
Not Inexperienced
The Harvard Law graduate isn't a rookie when it comes to the US justice system. Jackson has plenty of experience under her belt, which is likely the reason, aside from Biden's pledge to choose a black woman, for her nomination. KBJ has worked as a federal public defender as well as for various law firms. Biden's nominee also fittingly served as a law clerk for Supreme Court Justice Breyer, the person she's looking to replace.
Soft on Crime?
Tom Jones, founder of the AAF, accuses Biden of failing the vetting process and nominating KBJ, who Jones believes is a radical leftist. The founder noted that Americans want to protect their children and others from sex offenders.
Liberals have become soft on crime, with catch and release policies and refusals to prosecute, which don't effectively keep people safe. Will KBJ be the same? Perhaps the last two and a half decades have brought change to her mind about the alleged unfairness of the American judicial system toward sexual predators.
Copyright 2022, DailyDig.com