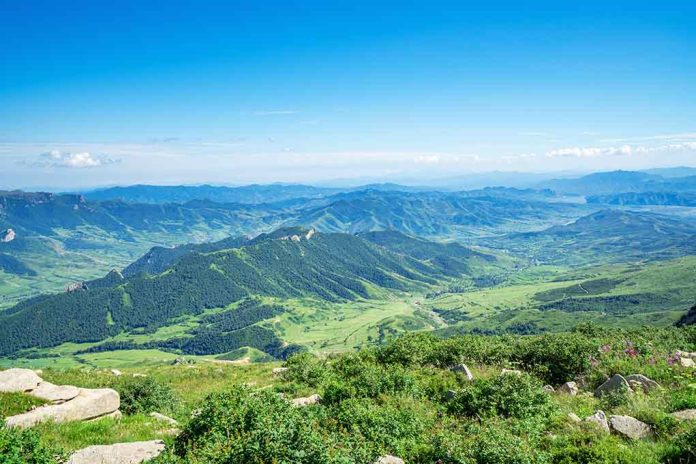 (DailyDig.com) – While primarily known and understood as a major competitive event, the Olympic Games were actually designed as a sports festival. One of the main goals? To make an impact on the cultivation of humanity while contributing to world peace. It somehow doesn't seem as though China got the memo about the original intent behind the games.
It appears China is attempting to cheat others out of their chance of winning. "The Coming Collapse of China" author Gordon Chang recently brought attention to the Olympic Winter Games, which Beijing is hosting. Chang pointed out that several athletes are testing positive for COVID-19 before claiming the hosting country has a suspicious way of running the Olympics fairly.
Gordon Chang, author of "The Coming Collapse of China," says, while pointing to athletes at the 2022 Beijing Winter Olympics who have tested positive for COVID-19, that China "cannot run a fair Olympics." https://t.co/3oTxKjYKNh

— Newsmax (@newsmax) February 14, 2022
The author spoke with John Catsimatidis, host of "The Cats Roundtable," claiming it appears China is intentionally sabotaging athletes from foreign countries. Chang explained how China called for much more restrictive COVID-19 measures than the International Olympics Committee wanted, leading any athletes who test positive to be quarantined.
The author noted the athletes go to hotels, which he called cages that aren't big enough for them to work out in, and are forced to eat food that's inadequate for high-performance exercise. In a tweet, Joe Pompliano posted a photo from Valeria Vasnetsova's Instagram depicting the type of food athletes are forced to consume in quarantine.
Russian athlete Valeria Vasnetsova posted this photo on Instagram.

She says that the same meal has been served at the Winter Olympics in Beijing for "breakfast, lunch, and dinner for five days already." pic.twitter.com/AspgWEqutb

— Joe Pompliano (@JoePompliano) February 7, 2022
Chang mentioned he was suspicious of the fact that no Chinese athletes have tested positive for COVID-19, and therefore none of the communist country's competitors have experienced these quarantines.
The author asserted that China appears unable to run a fair Olympics. He says the country's leaders are purposely rigging tests to force foreign competitors into quarantine, where they can't exercise or eat right, to give Chinese athletes the best chance at gold. What do you think? Do you feel Chang is right, or is he just paranoid?
Copyright 2022, DailyDig.com