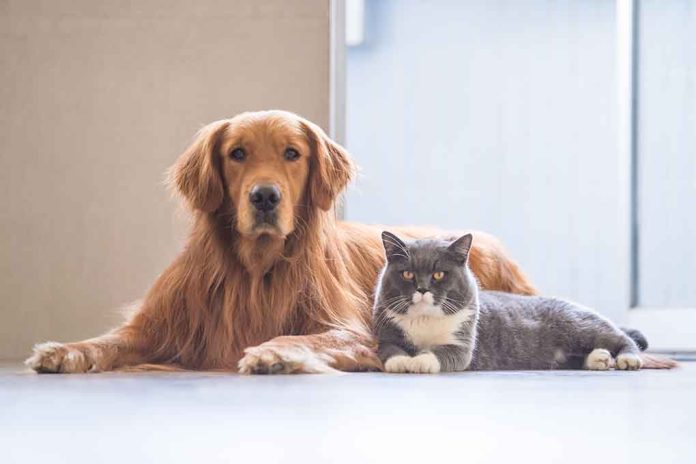 (DailyDig.com) – The coronavirus that caused the COVID-19 pandemic may have originated in China, but the country, ruled by a brutal communist regime, manages to keep infections under control with a strict set of rules. One of those rules is the killing of domesticated indoor animals exposed to the virus. According to The Daily Mail, one Chinese city spared its residents' furry friends after outcry from the public.
Langfang city, in China's northern Hubei province, experienced an outbreak of COVID-19. In the communist country, outbreaks get immediate attention and severe restrictions go into place. The rules may seem harsh, but China hasn't reported a single death from the disease in over a year.
Chinese city's plan to KILL all pets belonging to Covid-19 patients axed following outcry https://t.co/DWb5rp9n6e

— NewsfeedsMedia (@NewsfeedsMedia) March 31, 2022
Even so, residents of the city made their displeasure with the statute known. There are no reports on how many animals may have been killed when the measure went into effect, but the government told residents of the city that the killing was over, effective at 5 p.m. that day.
While the transmission of coronaviruses to animals from humans happens, there is nothing other than anecdotal evidence suggesting they can transmit it back to humans. In terms of science, there seems to be very little reason to have such a barbaric law on the books. China's forced lockdowns, long quarantines, and border closings may keep its people safe, but at what appears to be a very high cost.
It's a price Chinese citizens seem unwilling to pay. Would you?
Copyright 2022, DailyDig.com