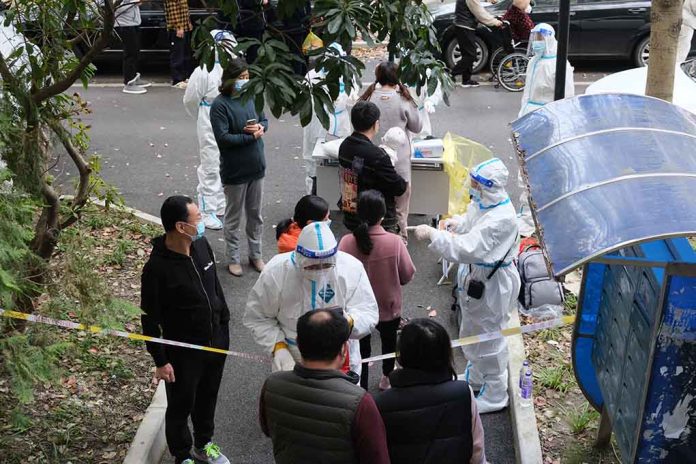 (DailyDig.com) – The people of China are tired of COVID-19 related lockdowns. They've simply had it. When a country's citizens live in fear of its government and still find the courage to take to the streets in protest, there's a good chance they just can't take it anymore. Pandemic restrictions in the communist country are notoriously harsh.
China's strict lockdowns are absolute. The only people on the streets are those in full personal protective gear, from head to toe. In Shanghai, an outbreak of Omicron caused a lockdown that appears more like imprisonment than a policy for the public's benefit.
Residents aren't allowed outside at all. Some complain that they're starving. Protests erupting across the city have people shouting, "we want freedom, we want jobs!"
Some would admit that Chinese lockdowns proved effective during the earliest and deadliest days of the pandemic, but Shanghai boasts an 80% vaccination rate, along with low death and hospitalization rates. Omicron is a variant of COVID-19, yes, but it has shown itself to be far less dangerous than other variants.
Most western countries have lifted restrictions and are working on treatments for symptoms of the disease. Seeing the Chinese in white protective suits and gas masks seems ominously dramatic.
For the Chinese government, the actions and restrictions seem par for the course. Responding to what most observers would call unsurprising, the CCP is also censoring videos of its citizens complaining about the efforts.
Copyright 2022, DailyDig.com