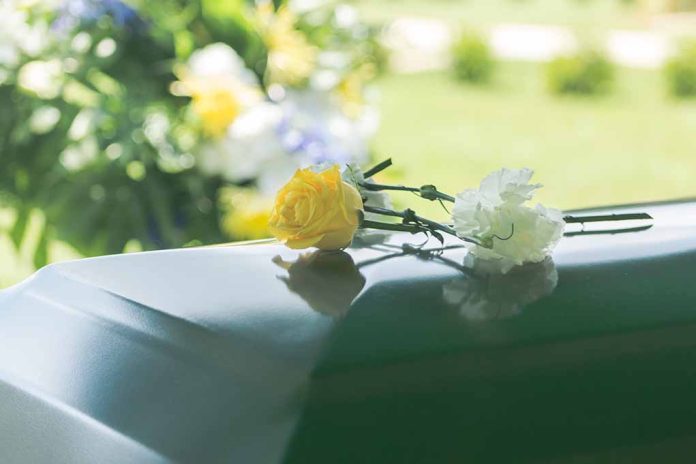 (DailyDig.com) – Twenty-four days after Chuck Morris and Charley, his son, were reported missing in Arkansas on a kayaking trip, their remains were found. Morris is best known as the drummer for a band named Lotus.
After receiving a missing person's complaint on March 16, the Benton County Sheriff's Office started searching for them.
Lt. Shannon Jenkins, a spokesperson for the Sheriff's Office, said that the two disappeared in the middle of March while kayaking on a reservoir named Beaver Lake in northwest Arkansas. This prompted a massive search and rescue operation. Multiple organizations pooled their resources, including watercraft, canines, and scuba divers. However, after many days of looking, the operation shifted to one of recovery.
In the days after the kayakers vanished, the lake's water temperature plummeted into the thirties and forties. The U.S. Coast Guard estimates that people have a 90-minute survival window in water in that temperature range.
The other members of Lotus, Morris's band, expressed their worst fears that he and his child had perished within a few days of their absence. They had hoped for a miracle, but at this stage, rescuers are focusing on recovering their bodies.
The victims were reportedly retrieved by the Christian Aid Ministries Search, the Rescue Team from Tennessee, and the Carroll County Mennonite Disaster Service using remote-operated submersibles in treacherous terrain with depths exceeding 180 feet.
According to the sheriff's office, Sheriff Holloway and the family of Chuck and his son, Charley, are grateful to everyone who helped find them. He expressed his team's deep sympathy for the family and expressed gratitude for the opportunity to provide closure for them.
The band has said that, despite their profound sadness, they want to honor Chuck and Charley's lives by commemorating their memories and the impact they made on their loved ones and supporters.
Amelia, Chuck's daughter and Charley's sister, and Jenny, Chuck's wife and Charley's mother, survived to mourn their loss.
Copyright 2023, DailyDig.com