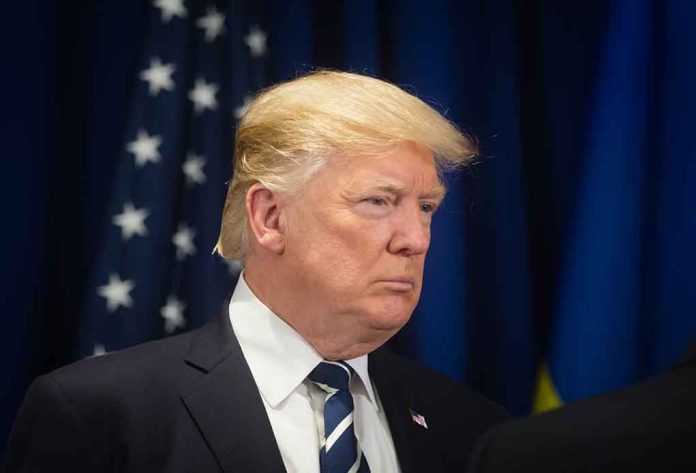 (DailyDig.com) – Popular podcast host Joe Rogan remains under scrutiny over his Spotify-based show, "The Joe Rogan Experience." Musicians complained about the host and his guests, calling their input on COVID-19 "misinformation." Former President Trump, who is all too familiar with scrutiny, recently offered Rogan some advice.
The former president issued a formal statement calling the podcast host an interesting and popular individual. He also warned him to stop apologizing to the Left.
Trump with advice to @JoeRogan: pic.twitter.com/i4Ou3c4fBg

— Kristina Wong 🇺🇸 (@kristina_wong) February 8, 2022
Trump closed his statement reminding Rogan that bowing to pressure has never been his style and never will be.
Rogan shouldn't take that advice lightly. Trump knows just about everything there is to know about suffering the effects of cancel culture. He's spent years constantly battling criticism.
Niel Young's decision to pull his music from Spotify over Rogan's podcast initiated the current controversy. Spotify, though appearing to show cracks in support, have so far supported the host's show, asserting that censoring "The Joe Rogan Experience" isn't the answer.
Both Rogan and Trump have both found themselves in the crosshairs of the media, liberal celebrities and the Twitter hordes that roam the internet. But there is no doubt that Trump has gotten the worst of it and still come out on top. There may be some wisdom there that Joe Rogan should pay attention to.
Will Rogan follow Trump's advice? Or will the left force him to fold?
Copyright 2022, DailyDig.com