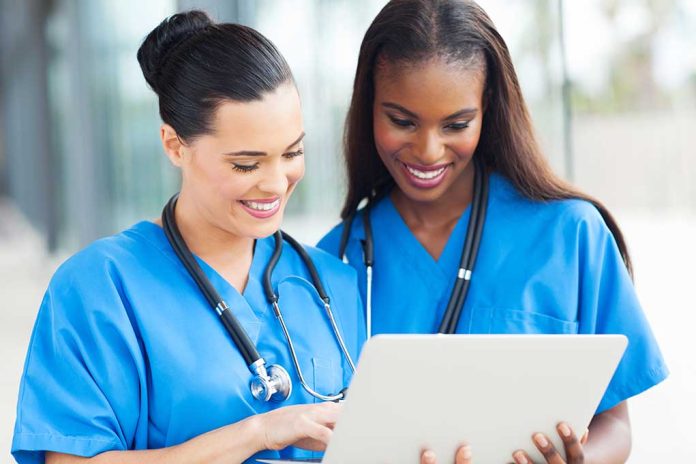 (DailyDig.com) – Across the nation, hospitals continue to battle far more than just the coronavirus. Many are also struggling to cope with severe staff shortages, leading to overworked doctors and exhausted nurses. Yet, there's no shortage of people applying to get into nursing. In fact, a number of universities say they can't keep up with requests.
Nursing programs struggle to keep up amid a nationwide shortage of nurses https://t.co/W8afRjw6FZ

— USA Today Sun🗨️ (@usatodaysun21) October 1, 2021
An influx of new nurses may be just what the industry needs right now. But, without educators to teach incoming applicants, schools are forced to turn many students away.
The solution to this problem is simple: programs need to expand in response to heightened demand. That's easier said than done in the middle of a coronavirus pandemic. Some schools still aren't offering in-person classes, making it difficult for students to gain the hands-on experience necessary to complete a degree. Others struggle with funding after a bad year.
The length and requirements for the average nursing program also indirectly contribute to the ongoing shortage of educators. Students spend between two and four years completing their degree in most cases. Educators must finish this step and demonstrate both advanced knowledge and experience in the industry, too — something they can only gain from spending years working within the industry.
Hospitals also say nurses are quitting, or in some cases, being fired for refusing to take the COVID-19 vaccine. Some simply don't want the inoculation, while others have important reasons to say no to it, such as allergies. Will a very slow influx of nurses really help compensate for such a rapid loss of talent across the nation?
Copyright 2021, DailyDig.com