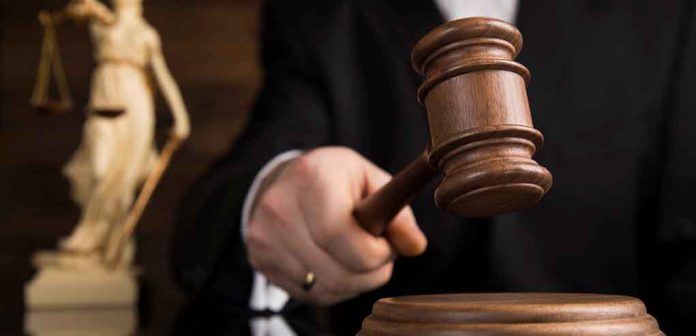 (DailyDig.com) – There seems to be a trend of high-profile court cases unfolding in recent months. Prince Andrew continues to struggle with a lawsuit filed by alleged victim Virginia Guiffre, and federal courts recently found Ghislaine Maxwell guilty of sex trafficking. While the world waits for the Duke of York's case to resolve, the highly-publicized case of blood-testing company leader Elizabeth Holmes is finally coming to an end.
Who is Elizabeth Holmes?
Holmes is the founder and former CEO of Theranos, once a privately held company that advertised breakthrough healthcare technology. The former CEO achieved billionaire status and became a prominent Silicon Valley figurehead through the now-defunct company. She has since fallen from grace after revelations that her company's blood-testing technology was nothing but a well-orchestrated scam.
Defrauding Investors
Holmes sourced money from several high-profile investors while creating her business, including the Walmart-founding Walton family, the Betsy DeVos family, and Rupert Murdoch. In all, Holmes raised $945 million from investors.
Theranos began creating blood testing devices that claimed to need only a tiny amount of blood and could test for multiple variables in only minutes. The company's net worth eventually picked up steam, peaking at a whopping $9 billion.
Problems arose after several experts raised concerns that the company's claims were overblown at best and patently false in some cases. The SEC and the State of California eventually charged Holmes and former Theranos president Ramesh "Sunny" Balwani with multiple counts of fraud.
A jury recently found Holmes guilty of defrauding $100 million from the DeVos-linked Lakeshore Capital Management fund and $38 million from San Francisco's PFM Healthcare Master Fund. They also convicted her on similar charges related to $6 million sourced from Mosley Family Holdings.
Found Guilty
After a week of deliberations, 32 witness testimonies, and three months of proceedings, the jury handling the case concluded that Holmes was guilty on four of the eleven charges filed against her. The court found her guilty on three counts of wire fraud against investors and one count of conspiracy to defraud investors.
Jurors declared Holmes not guilty on another three counts of wire fraud against patients and one count of conspiracy to defraud patients. They remained deadlocked over three additional charges, prompting Judge Davila to declare them a mistrial and schedule a status meeting for January 10.
The 37-year-old former tycoon could face a maximum of 20 years in prison per wire fraud charge. She stands to serve an additional five years for conspiracy. However, legal experts suggest the former CEO likely won't serve the maximum sentence. Judge Edward Davila of the US District Court intends to sentence Holmes at a later date.
Holmes stood emotionless as the jury rendered its verdict. She embraced her family before leaving the courthouse with her partner and parents without taking questions from reporters.
Copyright 2022, DailyDig.com