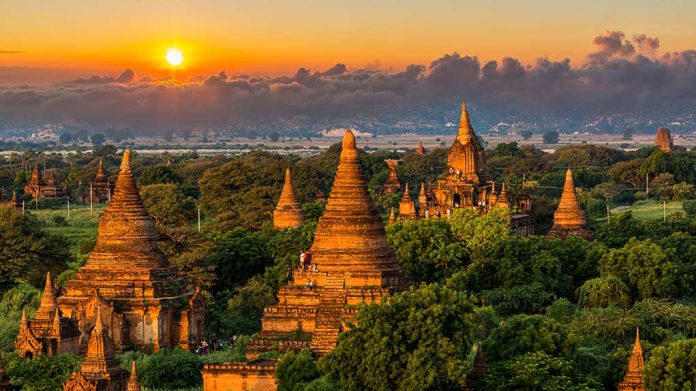 (DailyDig.com) – A concerned family is calling for the release of their son after he was detained in Myanmar for allegedly spreading false information and incitement. The American journalist recently developed health complications, leaving his family afraid they might never see him again. Will Danny Fenster ever make it home?
The Myanmar military, or Tatmadaw, overthrew its government during a February 1 coup. This left the country in turmoil, prompting the junta to kill 1,000 citizens in an attempt to squash ongoing civil unrest and near-daily protests.
The press is also facing mounting pressure from the Tatmadaw as it attempts to control the flow of information, revoking licenses and suppressing internet access. The same faction recently revised Myanmar's laws, too, labeling "fake news" a crime.
Myanmar: family of US journalist Danny Fenster calls for release after 100 days of detention https://t.co/ECHJUstKRP

— The Guardian (@guardian) September 1, 2021
For US journalist Danny Fenster, that could spell trouble. His brother, Bryan Fenster, describes him as someone that sits behind a desk, dismissing the idea that Danny was some sort of activist. Yet, the reporter remains under investigation by Myanmar authorities for dissent, for which the maximum punishment is a three-year jail sentence.
Fenster did work for the Frontier Myanmar news outlet as a managing editor for about a year. He attempted to fly home to see his family on May 24. Officials arrested him in Yangon during the boarding process.
Myanmar continues to detain Fenster even now, after nearly 100 days of imprisonment. His mother says that time frame is difficult to grasp, but is thankful for the community's ongoing support during an intensely difficult time.
The US Embassy wants to speak to Fenster in person. Unfortunately, officials in Myanmar have repeatedly denied their request, despite confirming that they have yet to officially charge the man. His father, Buddy Fenster, sees this as a sign of hope; perhaps they intend to let him go.
Still, the reporter's family remains concerned about his health. They fear Fenster might have contracted COVID-19 during his imprisonment, as he claims to have lost his sense of taste and smell. The journalist returns to court on September 6, but it isn't yet clear what might happen when that date arrives.
Copyright 2021, DailyDig.com