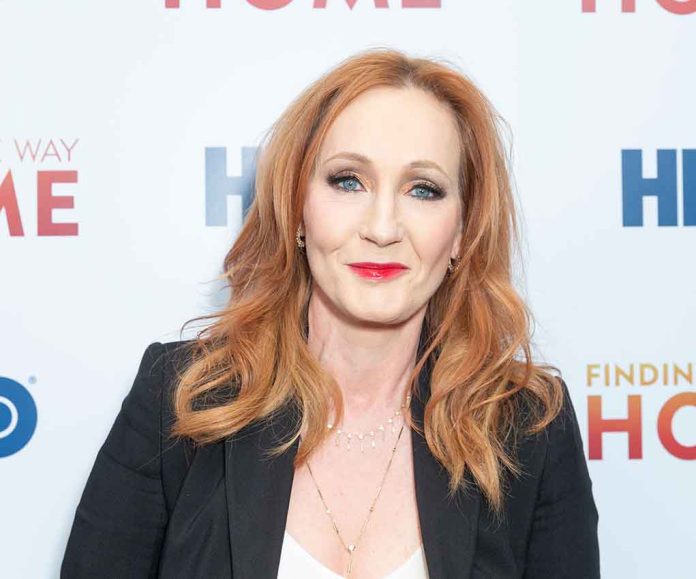 (DailyDig.com) – Author J.K. Rowling's best-selling seven-book series about a young wizard named Harry Potter was so successful and enthralling, it eventually inspired several Broadway plays, a handful of top-grossing movies, and multiple major awards. Children and adults alike fell in love with her storylines and characters, deeply inspiring them to read. Yet, as Warner Media gets set to air a 20th-anniversary special celebrating her work, the famous novelist now finds herself blacklisted from the celebration.
Nolte: J.K. Rowling Blacklisted from 'Harry Potter' Reunion https://t.co/LlSK3pme6P via @BreitbartNews

— Gary Schoolcraft (@garyschoolcraft) November 19, 2021
WarnerMedia intends to air the Harry Potter and the Sorcerer's Stone celebration on HBOMax. The entire cast, including directors, producers, and virtually anyone associated with the film, have an open invitation to attend. Creator J.K. Rowling, however, isn't invited.
The omission likely tracks back to controversial tweets Rowling made about gender identity and sex in 2020.
Despite facing intense backlash over the tweet, Rowling refused to back down to pressure from the "woke" Left. She explained her views on Twitter with facts and compassion. At no point did she ever direct hate at any one person, group, or characteristic.
But that just wasn't enough for some; they began to attack Rowling for her views, calling on companies to stop selling the Harry Potter books and movies. They called her transphobic, homophobic, and even dangerous to young children and teens.
Rowling continued to make her position clear, refreshingly refusing to be bullied into changing her mind. But the constant barrage of comments eventually took its toll. Warner Media (Warner Bros.) released a statement in June doubling down on the subject.
After five days, Warner Bros. has issued this statement about J.K. Rowling's anti-trans comments.

MORE HERE: https://t.co/L7SZMUET05 pic.twitter.com/HRLtChHA33

— Adam B. Vary (@adambvary) June 11, 2020
If one refuses to walk the fine line of partisan politics, they are often canceled and ostracized by their peers. How many other people will suffer the same toxic effects, being forcefully eliminated from celebrating their achievements simply because they refuse to conform?
Copyright 2021, DailyDig.com