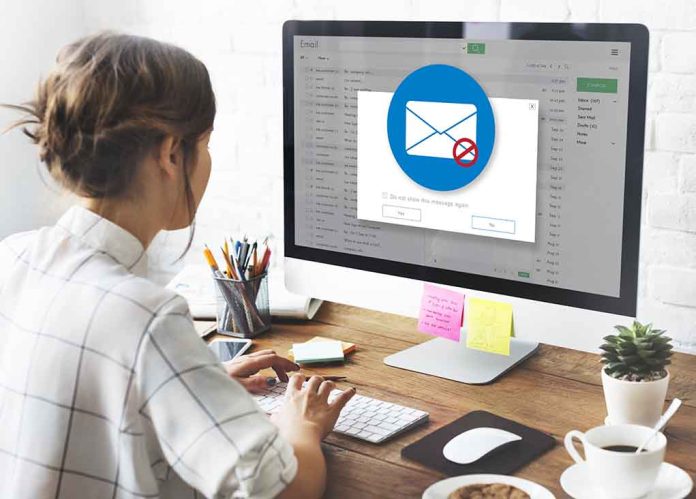 FBI Issues WARNING Over Popular New Scam
(DailyDig.com) – While the Internet has become an essential tool in the modern era, it has also become a great risk for many. Email scams are rampant throughout the world. The Federal Bureau of Investigation (FBI) recently warned about one type of email scam, in particular, that has grown in popularity over the years.
FBI: Email fraud keeps getting worse. Here's how to protect yourself https://t.co/p7rvyp6YF1

— ZDNet (@ZDNet) May 6, 2022
According to a public service announcement from the FBI's Internet Crime Center (IC3), there were 241,206 complaints regarding business email compromise (BEC) fraud. Officials noted these scams cost businesses around the world a combined $43 billion in the 5.5 years between June 2016 and December 2021. The announcement also depicts how more fraud occurs in the United States than in other countries, with 116,401 fraud victims between October 2013 and December 2021, for a total loss of $14.8 billion. In that same time frame, non-US reports totaled 5,260 for a loss of $1.27 billion.
Still, BEC scams are a global problem affecting 177 countries and every state within the US. At the same time, 140 countries have received BEC transfers, particularly Hong Kong, Thailand, China, Singapore, and Mexico. These scams are designed to trick individuals or businesses into thinking they're performing legitimate transactions, when in reality they're just sending money to the fraudsters' accounts.
The FBI says that while these scams are becoming increasingly more common, people can still protect themselves by using two-factor authentication for verifying changes to accounts, ensuring email messages are actually linked to the businesses they claim to be from, and avoiding providing login or personal information via email. People can also check for red flags like misspelled names or words in false hyperlinks and monitor personal accounts regularly to further protect themselves.
Copyright 2022, DailyDig.com