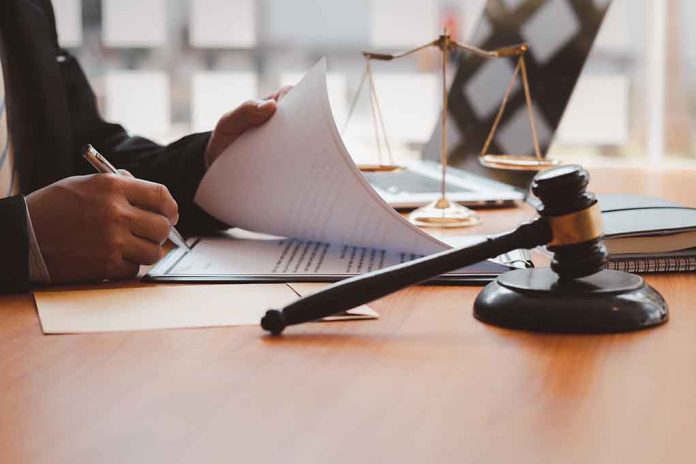 Ghislaine Maxwell COURT Decision – It's Not Good For Her
(DailyDig.com) – With the trial for Ghislaine Maxwell, former associate of convicted pedophile Jeffery Epstein, concluded, authorities at the Manhattan Detention Center (MDC) abruptly placed the disgraced socialite on suicide watch. Maxwell's defense requested a delay for her sentencing after she claimed the prison had unfairly moved her. However, prosecutors opposed the attorney's motion and went ahead with the scheduled sentencing.
Prosecutors in the case against #JeffreyEpstein associate #GhislaineMaxwell dismissed claims raised by the defendant's attorneys, who told the judge that Maxwell was unable to access her legal documents because she had been placed on suicide watch. https://t.co/RjmRfL0Ptr

— The Epoch Times (@EpochTimes) June 27, 2022
Bobbi Sternheim, the defense's lawyer, complained to the judge presiding over the case, Alison Nathan, that her client was unable to prepare for the sentencing hearing due to her placement on suicide watch, where she even had to request toilet paper. Sternheim asserted Maxwell was unable to go over and review legal documents pertaining to the case. The attorney had also claimed her client wasn't suicidal, adding there was no reason for the prison to move her from the general population.
The Epoch Times reported that personnel at the MDC, including the warden and chief psychologist, had ensured that Maxwell had access to all necessary documents. The inmate was also able to meet with legal counsel by phone or in person and therefore could adequately prepare for her sentence hearing.
Back in December a jury found Maxwell guilty on five out of six charges of sex trafficking. On June 28, despite the defense's attempts to delay sentencing, the British socialite received the minimum of 20 years in prison, though prosecutors had pushed for 30 to 55 years. How long do you think she deserves? Did the court make the right decision?
Copyright 2022, DailyDig.com