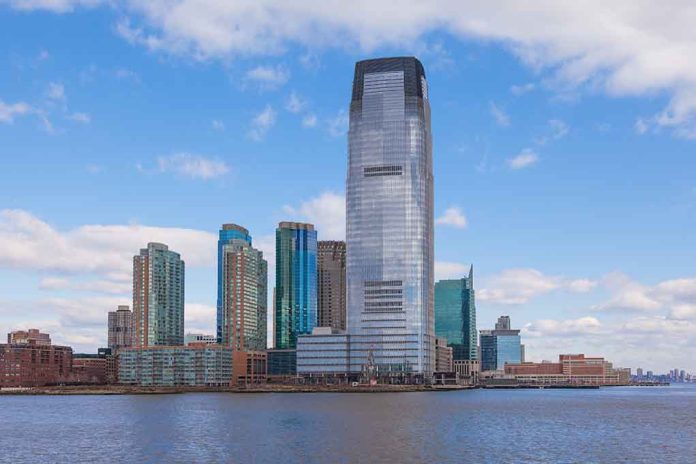 (DailyDig.com) – COVID-19 took the world by storm and set off a chain of events that changed the way people lived. While the virus was once the most prominent concern facing the world, that's no longer the case — at least, according to Goldman Sachs. The investment bank says inflation is now more worrisome than the virus.
Goldman Sachs believes that advances in medicine will continue to drive COVID infections down. Fear of the virus will reduce, opening the door for a new economic problem: inflation.
Goldman Sachs Says Inflation Is Bigger Threat To Global Economy Than COVID-19 https://t.co/cYhbjNKR55 pic.twitter.com/ikVjOu3Hqn

— Daily Wire (@realDailyWire) November 11, 2021
The bank further explained that increasing inflation would become the next global economic hurdle due to wage pressure and supply chain struggles. The US is currently struggling to access and maintain the flow of consumer goods, driving up the costs of products.
Goldman Sachs claims inventories are extremely low in several key markets, such as durable goods, semiconductors, and energy. Disruptions could have highly adverse and significant economic effects.
MacroPolicy Perspective economist Laura Rosner-Warburton believes the economy is currently shifting into a stage with extensive inflation. She worries about the fact that supply chain issues persist, even though we're about to head into the holiday season — a time when demand sharply rises. Rosner-Warburton says this, in tandem with the fact that shelter costs remain high, prove inflation will worsen before turning around.
For consumers, inflation brings higher interest rates and higher prices. It will become more challenging to borrow and more difficult to buy everything from essentials to big-ticket items, such as computers. Investing in major purchases now while interest rates remain low might help some people save money later on, as can purchasing durable goods while they're still relatively inexpensive.
Copyright 2021, DailyDig.com