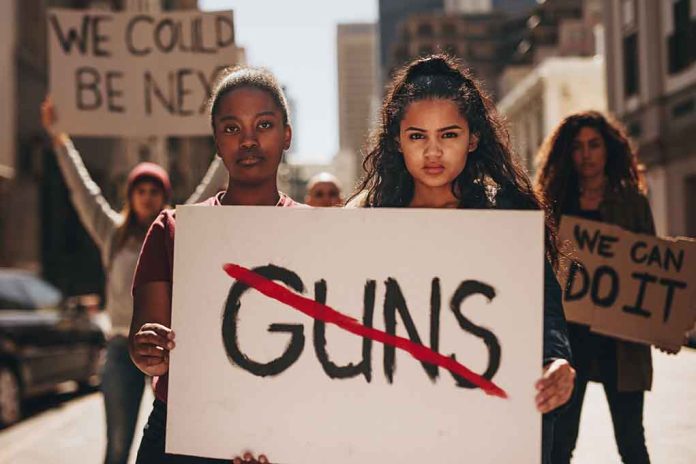 (DailyDig.com) – According to press statements, Rochester Mayor Malik Evans and Buffalo Mayor Byron Brown will begin the process of suing major gun manufacturers and dealers Tuesday, Dec. 27.
As the details of the press releases state, the lawsuits seek to make the gun industry liable for the sale, production, distribution, importation, and marketing of weapons. The defendants allegedly produced or disseminated thousands of firearms found at crime scenes.
Brown stated that gun violence has harmed their communities for too long. They must work to reduce gun violence because illegal firearms ruin lives and, particularly in black and brown neighborhoods.
Evans said in the news release that gun violence is his administration's top focus. Violence reduction involves several techniques and coordination.
"We have not had a chance to review the allegations in full at this time, but upon first blush, the verified allegations against Bushmaster Firearms Industries, Inc. are false. Our counsel is currently reviewing the complaint and evaluating a path forward to address both this lawsuit and the potential libelous claims made against Bushmaster Firearms Industries, Inc.," a Bushmaster representative commented.
The release reported 355-gun deaths in Buffalo in 2020. Buffalo saw 140% more shootings in March 2021.
Rochester gun violence has also increased. According to the announcement, COVID-19-related economic stress, national civil upheaval, and the accessibility of illicit weaponry are driving crime.
In the statement, Napoli Shkolnik Partner Salvatore C. Badala said that supermarket shopping and coming home from school should not lead to gun violence. Rochester is taking action against those guilty for innocent deaths.
According to the release, New York statute A.6762B/S.7196 allows gun makers to be sued as a public nuisance, circumventing the Protection of Lawful Commerce in Arms Act.
According to the announcement, Northern District of New York District Judge Mae A. D'Agostino upheld the public nuisance legislation in May 2022. The statute specifies that no gun industry member shall intentionally or deliberately establish, maintain, or contribute to a condition in New York that endangers public safety or health by the selling, manufacture, importing, or marketing of a qualifying product.
Copyright 2022, DailyDig.com