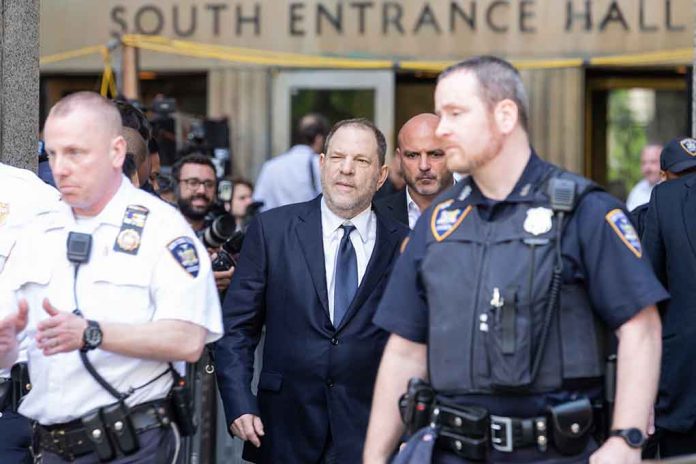 (DailyDig.com) – A decision was reached after many weeks in the second case of sexual assault of infamous Hollywood producer Harvey Weinstein, who was found guilty on three of seven accusations.
Weinstein was found guilty of all the charges pertaining to Jane Doe 1, which includes forced rape, forceful oral copulation, and penetration by a foreign object. The decision was announced in Los Angeles. The jury was deadlocked on the sexual battery by restraint, forceful oral copulation, and rape counts connected to Jane Doe 2 and 4.
He was acquitted of the accusation of sexual battery by constraint brought by Jane Doe 3.
Juda Engelmayer, Weinstein's rep, told TMZ that Harvey is certainly dissatisfied with the judgment but there is a good chance that the statements of Jane Doe 1 will not be upheld on appeal because her logistics regarding the time and place of the event do not make sense. She also stated that he is appreciative of the jury's efforts on the other counts, and he will continue his legal battle.
The notorious movie producer was initially charged with 11 counts, including rape and sexual assault, that involved five women in California, but four of the accusations related to one of the unidentified accusers were dismissed as the trial progressed.
In 2021, when he appeared in court, he submitted a not-guilty plea, which was anticipated based on his prior pleas.
This decision follows weeks of evidence from several witnesses over the years, including Jennifer Siebel Newsom, the wife of California Governor Gavin Newson. As we have reported, she was asked astonishingly in court to demonstrate how she faked an orgasm with Weinstein.
When questioned, she responded by claiming that this wasn't 'When Harry Met Sally.' She then refused the demonstration. She immediately burst into tears and said, "I was making noises to get him to finish. He had already raped me. This is so gross."
Weinstein is now serving a 23-year term from a New York rape conviction.
Copyright 2022, DailyDig.com