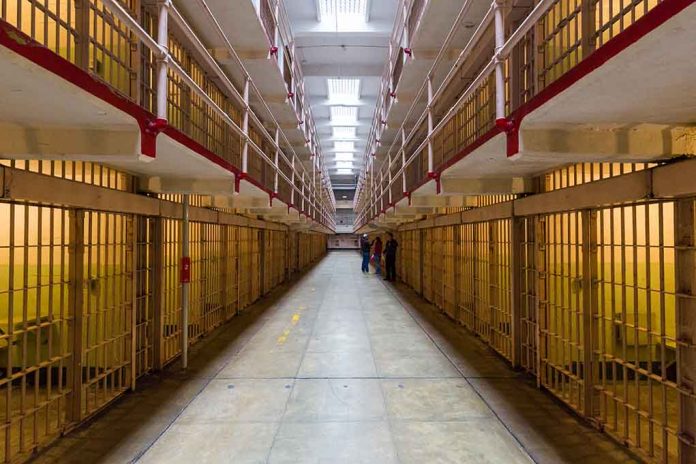 (DailyDig.com) – Some people spend most of their lives trying to excel in their careers. Occasionally, a chosen path isn't all that it's cracked up to be, and one opts to move in a different direction. Federal Bureau of Prisons (FBP) director Michael Carvajal recently chose to step down from his position after an extremely short tenure.
The FBP head sent US Attorney General Merrick Garland a resignation letter earlier this week indicating his intention to step down. Carvajal first took over the FBP in February 2020; his resignation comes after not even a full year of service.
Perhaps the job isn't what he thought it would be, or maybe the stress was just too much.
Carvajal did say he intends to remain in the position until officials can find a replacement. It wasn't immediately clear what role he would play in onboarding the next director.
The head of the Federal Bureau of Prisons plans to resign as the agency struggles with issues that have overshadowed his tenure, including employee misconduct, understaffing and violence. https://t.co/P1zX3yv0kc

— NYT Politics (@nytpolitics) January 6, 2022
It isn't far-fetched to say that Carvajal's job was stressful. He became the FBP's director just as COVID-19 made waves worldwide. Prisons in America battled outbreaks of the virus right alongside the rest of the country and continue to struggle even now.
Justice Department spokesperson Anthony Coley admits that Carvajal helped the FBP navigate several severe pandemic hardships. However, whether or not that means he will be missed is a different story.
It's difficult to deny that scandals and crises, such as inappropriate staffing levels, employee misconduct, and violence in prisons, marred Caraval's short tenure. These incidents will stain his career well into the future.
Caravajal's resignation comes after Senator Richard Durbin (D-IL) urged him to step down, citing the need to nominate new reform-minded leadership.
Copyright 2022, DailyDig.com