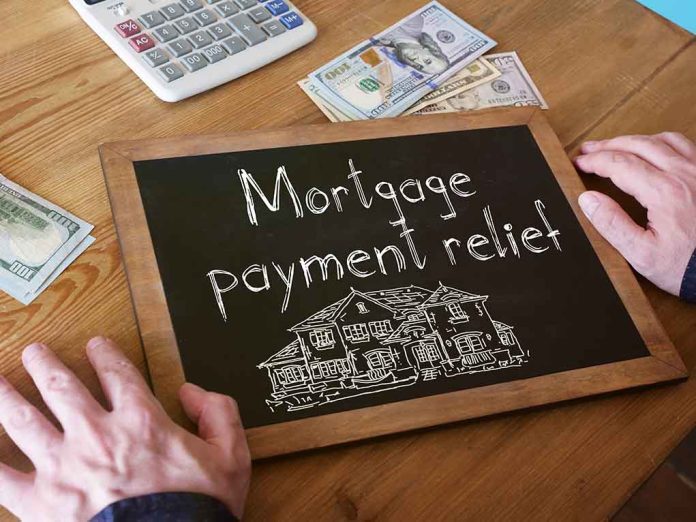 The Ultimate Guide To Mortgage Relief In 2022
(DailyDig.com) – With the impact of the 2020 COVID-19 global pandemic, job losses and income reductions widely increased, and many people, including homeowners, experienced the adverse effects. As a result, it might be hard to keep up with and maintain regular mortgage payments, especially when the market rates are high.
Fortunately, various mortgage relief programs can help homeowners who need them. These relief options are available in different forms, including lower rates or a payment break. But the right program will depend on an individual's current financial situation.
2022 Mortgage Relief Programs
Homeowners have plenty of relief options to choose from in the face of a financial breakdown. For instance, since the emergence of COVID-19, many lenders have been offering forbearance, and it's meant to continue as long as the health crisis is considered a National Emergency. In addition, many homeowners can still refinance despite the increasing market rates.
So you are free to explore various options. Start by talking to your mortgage servicer and let them help you understand available choices and determine which relief path suits you best.
Freddie Mac and Fannie Mae Mortgage Relief Options
Homeowners whose loans are backed by Freddie Mac and Fannie Mae have great opportunities for mortgage relief.
There are no forbearance deadlines currently, which means you can make a forbearance request with your loan servicer to get mortgage relief.
Moreover, the new Freddie and Fannie refi programs- Fannie Mae's RefiNow and Freddie Mac's Refi Possible–  have made it easier to lower homeowners' interest rates and mortgage payments. They are perfect for homeowners with low to moderate incomes and can offer great savings to those who might not otherwise be eligible for a refinance.
These refi programs provide homeowners unique benefits, including:
Reduced rates and monthly mortgage payment
Lower closing costs without appraisal fee
Easier and cheaper debt-to-income qualification
You can qualify for these finance programs based on your average income in your area. Use  Freddie Mac's lookup tool and Fannie Mae's lookup tool to check your area's median income. You can also find more details on the qualification requirements of Freddie and Fannie relief here.
Government-backed mortgage relief programs
While the above options are perfect for conventional mortgage loans, federally-backed loans like USDA, VA, or FHA will benefit from other solutions. Most homeowners with these types of loans can go for programs such as the government-backed Streamline Refinance or forbearance requests as a form of mortgage relief.
Government-backed loans have better deals due to the Coronavirus, Aid, Relief, and Economic Security (CARES) Act which suspended borrowers' payments. The programs were then extended into 2022 to help everyone struggling financially.
If you have a federally-backed mortgage and need financial assistance, your current options include:
Refinancing
Refinancing offers homeowners big savings by lowering their rates and monthly payments. It also extends the mortgage loan term resulting in a reduced, more affordable monthly payment. Luckily, the rising home values have made it possible for even homeowners who placed small down payments or refinanced recently eligible for the current low-interest rates.
Furthermore, refinancing does not demand perfect finances or excellent credit to qualify. So it's worth talking to your lender to know if you are eligible.
Streamline Refinance allows refinancing with little, no, or negative home equity, and it includes:
FHA Streamline Refinance- Federal Housing Administration (FHA) is an excellent source of loan relief option for those who have paid the existing FHA mortgage at least three consecutive on-time, even if they are already in forbearance!
VA Streamline Refinance (IRRRL)- This falls under the Department of Veterans Affairs (VA), which aims to help veteran homeowners who have served their country, including eligible spouses.
 USDA Streamline Refinance- The United States Department of Agriculture(USDA) can give USDA loan refinance to help those living in rural areas with better loan terms
Mortgage Forbearance
Mortgage forbearance can be a great option for financially strained homeowners with government-backed mortgage loans since you get to pause payments for up to 18 months, including extensions. However, forbearance doesn't mean the debt is forgiven. You still have to pay the missed accounts after the forbearance ends. Regardless, it can give you some space while dealing with your financial situation.
Your eligibility for a forbearance option depends on the type of mortgage loan you have and when you last used a forbearance. For instance, if your previous forbearance plan was June 30, 2021, you qualify to request a maximum of two extra 3-month extensions.
The forbearance deadlines have been extended to last as long as COVID-19 remains a National Emergency. Forbearance helps homeowners in the following ways:
No additional interest, penalties, or late fees
No need for credit bureaus
No evictions or foreclosures
If your forbearance period ends, you'll still have some options for exiting forbearance and repaying the missed payments. The good news is that your lender cannot ask you to make full payment after exiting forbearance. You'll most likely pay the missed accounts in installments together with your regular payment or choose to defer repayment until you refinance or sell the home. Check this site to learn more about forbearance, including making a forbearance request.
Refinancing after mortgage forbearance
The unprecedented increase in mortgage forbearance during the global pandemic has made it possible to refinance your loan after a forbearance plan. Homeowners can refinance as little as three months after the end of their forbearance plans.
Check here to verify your eligibility for refinancing a forbearance.
Loan modification
If your forbearance period has ended, but you don't qualify for a refinance, the best final option is a loan modification.
This is for homeowners with permanent financial changes or circumstances. In such cases, your servicer could agree to make the mortgage payment more affordable by lowering the rates or extending the loan term. For instance, Biden's new mortgage stimulus program is a loan modification program for homeowners with USDA, VA, and FHA loans. It lowers the mortgage payments by 25%.
However, many homeowners often see loan modification as a last option after refinancing or other mortgage relief attempts.
Conclusion
For homeowners who are facing financial hardships and need assistance with mortgage loans, talk to your loan servicer right away. It will be best to know your options and determine your next steps to avoid unnecessary troubles like penalties, late fees, and foreclosures. You can also speak with a housing counselor approved by the U.S. Department of Housing and Urban Development (HUD). They are available in every state and offer free services. To find a housing counselor near you, visit the HUD website.
Whether you have a conventional or federal-backed loan, don't just stop payments. You may have more options than you know. Contact your loan servicer to let the mortgage company know that you have financial hardships resulting in trouble making payments.
Copyright 2022, DailyDig.com