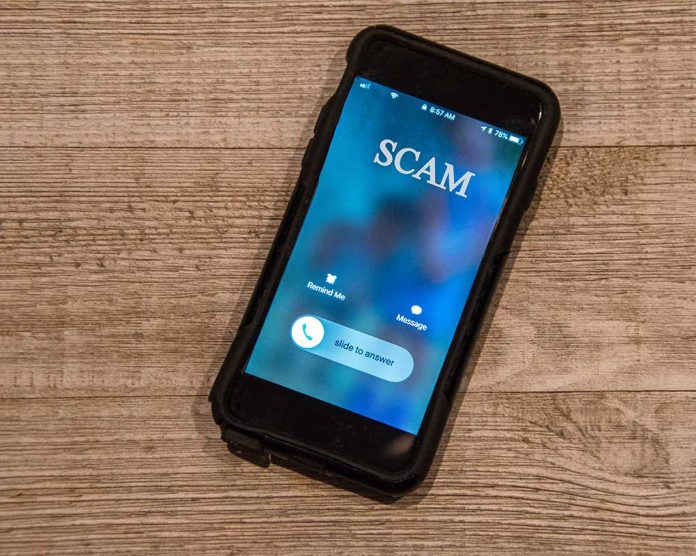 (DailyDig.com) – The Federal Trade Commission (FTC) launched a countrywide crackdown on illicit telemarketing calls on July 18.
The campaign consists of over 180 separate legal proceedings and activities, five of which have been publicly publicized by the FTC. The Director of the FTC, Samuel Levine, stated that he is not acquainted with many individuals who like receiving scam phone calls, and that it takes just one spam call to ruin your day.
The FTC and 101 other state and federal law enforcement bodies, which include attorneys general of DC and all fifty US states, are participating in the campaign, dubbed 'Operation Stop Scam Calls.'
The crackdown isn't only aimed at telemarketers but also at the Voice over IP providers that enable robocalls, many of which originate in countries outside the U.S.
To this end, authorities are cracking down on lead generators that lure customers with false promises of employment interviews or free gifts. Telemarketers may buy your information, and it appears as if you allow them to call. The FTC established the 'National Do-Not-Call Registry' in 2003, and on September 30, 2022, it had over 246 million phone numbers, including those of many complainants.
Fluent, a New York-based company, agreed to a $2.5 million punitive punishment and telemarketing prohibition in one of the biggest cases. It settled claims that it was a consent company that duped roughly one million individuals each day into getting calls for debt consolidation, solar panels, pain relievers, vehicle warranties, and other items and services.
Fluent took no blame. The corporation acknowledged the FTC's worries regarding robocall technology but maintained its faith in the legitimacy of its telemarketing consent procedures.
Three of the other four defendant corporations have already agreed to pay $15.7 million in fines. As of yet, the fifth business has not complied.
Officials emphasized that nobody is safe from robocalls. Ohio's Republican attorney general, Dave Yost, compared robocallers to a swarm of locusts. Robocalls are also made to the Attorney General's office. It applies to everyone, actually.
Copyright 2023, DailyDig.com