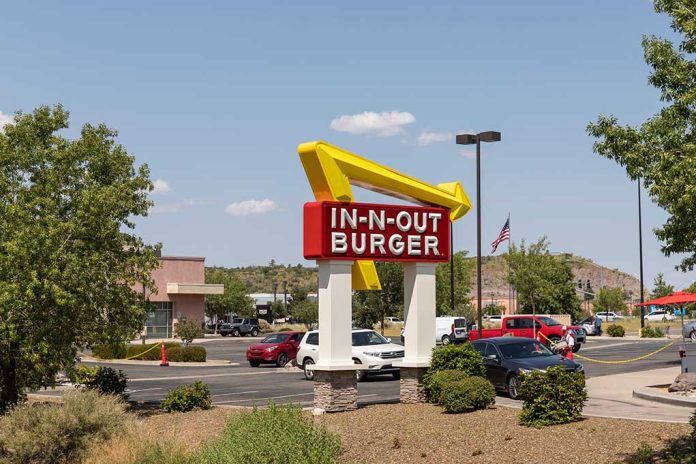 (DailyDig.com) – In-N-Out Burger became a popular fast-food chain, primarily thanks to its dedication to fresh ingredients and low prices. Like most businesses, the fast-food chain struggled to stay afloat during the COVID-19 pandemic. Now, it's not the virus that's making trouble — it's the vaccine.
The one and only In-N-Out Burger in San Francisco, CA, closed after staff failed to make customers provide proof of COVID-19 vaccination status. That mandate didn't come from the restaurant but the city of San Fran's Health Department instead.
In-N-Out closes in San Francisco over refusal to enforce vaccine mandate https://t.co/ITX8C8s1Qs

— Guardian news (@guardiannews) October 20, 2021
The sudden closing occurred on October 14. Health officials say they asked In-N-Out to enforce local mandates by verifying vaccination status, and turning away unvaccinated citizens at the door, multiple times. When the restaurant failed to live up to that goal, the health department shut them down.
In-N-Out has since reopened but continues to disallow indoor dining. Customers can only order takeout. That didn't stop Arnie Wensinger, the fast-food chain's chief business and legal officer, from having his say in the matter.
Wensinger says In-N-Out will not serve as vaccine police for any form of government. He feels that forcing employees to separate customers by who they can and cannot serve is dangerous, intrusive, and unreasonable.
Copyright 2021, DailyDig.com