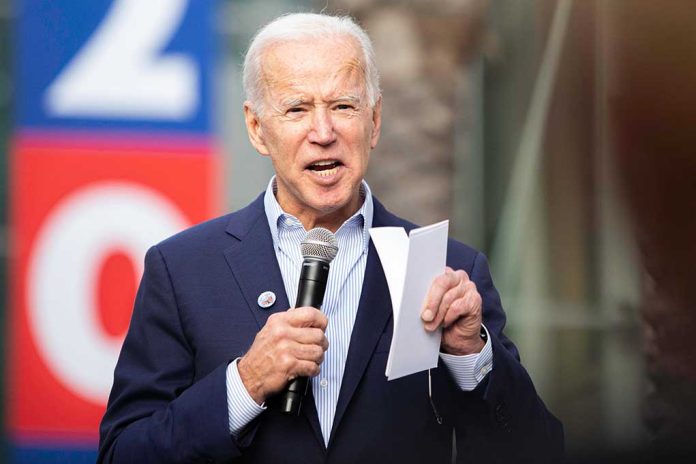 (DailyDig.com) – COVID-19 remains a significant problem in the US; the economy struggles to recover. Yet, the Biden administration continues to pound Americans with rules, regulations, and mandates in an apparent effort to put an end to the novel coronavirus. Now, Biden is threatening to fine businesses who refuse to meet his demands.
Businesses face fines of up to $14,000 for EACH unvaccinated worker and $136,532 for repeat offenders under Biden's new mandateshttps://t.co/TCv6B0nrmq

— RPK Report (@RPKReport) November 4, 2021
Republican governors such as Ron DeSantis (R-FL) have banned workplace mandates, rendering it all but illegal for businesses to require employees get vaccinated. Some even instituted harsh fines for companies who try to skirt these rules. Yet, Biden seems to think he's found a way around individual state powers.
The federal government will not enforce Biden's primary mandate, which states that any business with 100 employees or more must either vaccinate their staff or test them for COVID-19 every week. Instead, that job will fall to the Occupational Safety and Health Administration (OSHA).
The Biden administration looks to enforce the controversial policy through inspections and with emergency powers to protect America's workforce from what it says is an impending threat.
Biden will grant businesses a break by allowing them to get through the holiday season before forcefully implementing the hotly debated plan. The President set a deadline of January 4 for companies who employ at least 100 people to apply the mandate. Organizations that fail to follow through will face fines of up to $14,000 per violation.
America is currently experiencing an unprecedented labor shortage. Now, the President of the United States wants to put people out of work simply because they oppose the vaccine mandate. For businesses that disagree with the mandate, $14,000 will quickly add up. That hefty fine alone could tank small to medium businesses, especially if they're already struggling. America is supposed to be on track to recovery, but it doesn't look like it will arrive anytime soon.
Copyright 2021, DailyDig.com