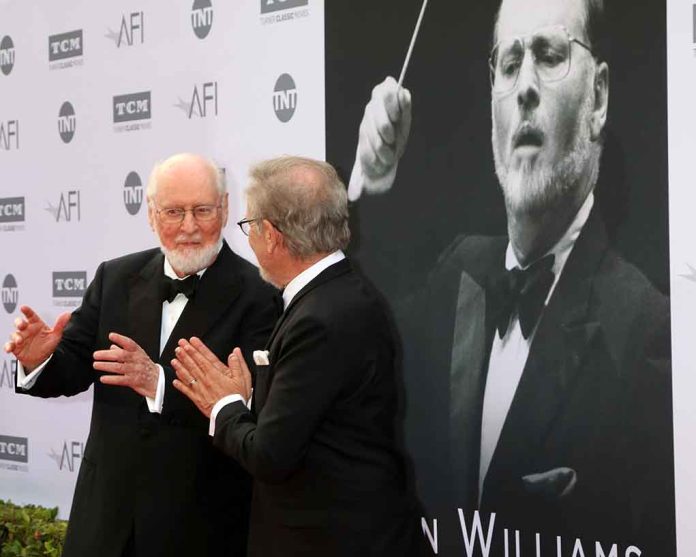 (DailyDig.com) – On Tuesday, Jan. 24, the iconic composer got a Best Original Score nomination for his work on Steven Spielberg's "The Fabelmans" at the forthcoming 95th Academy Awards. This is his 48th Oscar nomination for a score and his 53rd overall.
Williams, 90, is the most-nominated individual living and has surpassed his own record, which he previously broke in 2020 when he was nominated for "Star Wars: The Rise of Skywalker".
Williams' first Oscar candidacy came from writing the music for the 1967 picture "Valley of the Dolls". Williams received two nominations for "The Reivers" and "Goodbye, Mr. Chips" at the 1969 awards program.
That would not be his only nomination he would receive for more than one per year. Williams received three nominations for his work on "Cinderella Liberty" and "Tom Sawyer" in 1973. He also received a Best Song nomination for Cinderella Liberty's "Nice To Be Around."
The majority of Williams' work is well known and well regarded, having composed music for all nine Star Wars movies, four Indiana Jones movies, and the first three Harry Potter movies.
Over the previous 50-plus years, Mr. Williams has won five Oscars for "Schindler's List", "E.T. the Extra-Terrestrial", "Star Wars", "Jaws" and "Fiddler on the Roof".
"I'm very grateful to the Academy for their kind recognition, and I'm enormously grateful to Steven Spielberg for offering me the opportunity to compose the score for this very special and personal film," Williams said.
Williams' score to the 1977 "Star Wars" film was named the greatest American movie score ever by the American Film Institute in 2005, and the soundtrack was inducted into the National Recording Registry by the Library of Congress for being socially, historically, or musically significant.
In 2016, Williams earned the AFI Life Achievement Honor. Spielberg, who has collaborated with Williams on all but five of his movies, hailed the composer's career achievements as he gave the award to his longtime collaborator.
The Oscars event, presented by Jimmy Kimmel, will take place on Sunday, March 12, and will be broadcast live on ABC.
Copyright 2023, DailyDig.com