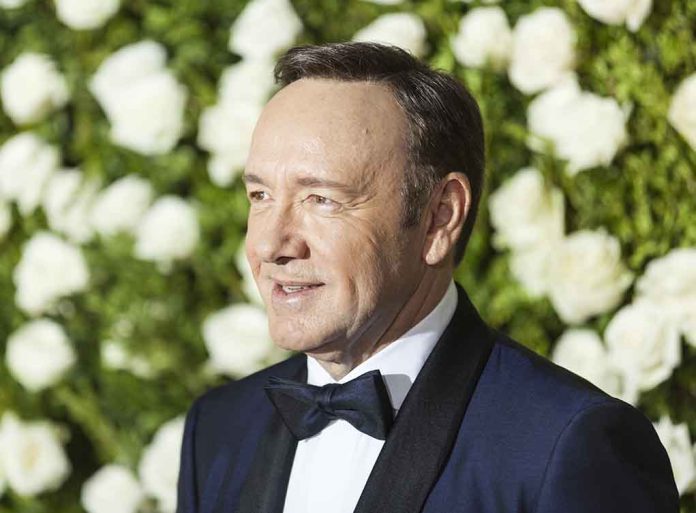 Yet Another Epstein Associate Under Investigation
(DailyDig.com) – Kevin Spacey was once simply known for his acting career. Now, it seems as though he may also be remembered by some for the crimes he has been accused of. The disgraced star is now facing potential charges in the United Kingdom. Will his alleged connections with Jeffrey Epstein come back to haunt him?
Prosecutors authorize sexual assault charges against Kevin Spacey in United Kingdom https://t.co/znhC6KVZVw

— _ReportWire (@_ReportWire) May 26, 2022
UK authorities haven't officially indicted Spacey with the sexual assault of three men, but they are looking into the matter. The Crown Prosecution Service (CPS) did authorize charges against the "House of Cards" actor, but haven't moved forward yet. Spacey is currently facing four counts of sexual assault stemming from the claims of three men spanning between 2005 and 2013.
As the actor faces the possibility of the CPS indicting him for these crimes, it's worth noting Spacey's name came up during the Ghislaine Maxwell Trial as well. Epstein's former Lolita Express pilot, Lawrence Visoski Jr., named the actor while on the stand while testifying during those proceedings. He recalled the names of several other high-profile actors he had seen fly with Epstein, including Chris Tucker and Bill Clinton.
Spacey is also facing a charge of forcing penetrative sexual activity. The CPS explained that while the criminal proceedings are underway against Spacey, he is innocent until proven guilty and has the right to due process and a fair trial.
Copyright 2022, DailyDig.com