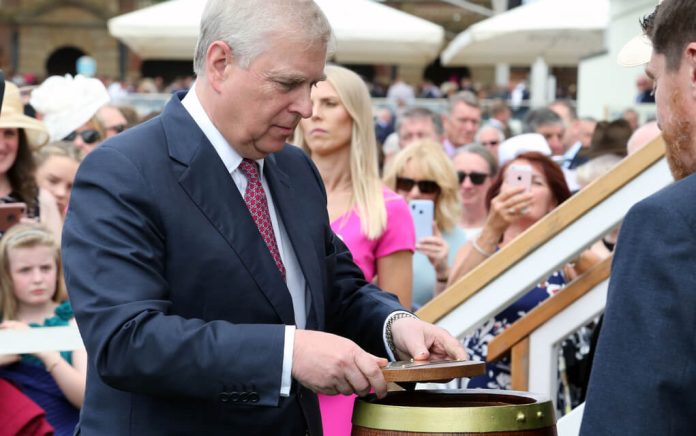 (DailyDig.com) – A woman's lawsuit against England's Prince Andrew for alleged sexual assault was recently thrown back into the spotlight after a US federal court found Ghislaine Maxwell guilty of sex trafficking. For a time, it seemed as if the Duke of York was hoping the case would quietly go away, but that hasn't happened so far. Instead, Prince Andrew's lawyers are now asking the judge overseeing a lawsuit from one of his alleged victims to throw the case out.
Andrew's accuser, Virginia Giuffre, claims that Epstein forced her to have sexual relations with Prince Andrew when she was just 17. The Duke of York denies Giuffre's allegations, saying only that his legal team continues to fight to prove his innocence. He claims the alleged victim is only motivated by money.
https://twitter.com/USATODAYNEWS24/status/1478382445321936919
Prince Andrew's attorney, Andrew Brettler, has thus far failed to get the case dismissed but claims he will continue to seek a more permanent resolution. Brettler claims an agreement signed between Epstein and Giuffre in 2009, which recently went public, serves as evidence that the law sides with Prince Andrew's lack of accountability. It states that in exchange for $500,000, Giuffre will abstain from suing "potential defendants" in the future. That terminology covers any of Epstein's business associates and close friends.
Notably, the agreement doesn't specifically name Prince Andrew. Alan Dershowitz's name is also missing, yet the document protected him from liability in the past. Lewis Kaplan, the federal judge presiding over the case, has yet to state his position but promised to bring the matter to a conclusion soon. Will Kaplan acquit Duke of York, finally ending Andrew's nightmare? Or, will the court rule in favor of Giuffre?
Copyright 2022, DailyDig.com