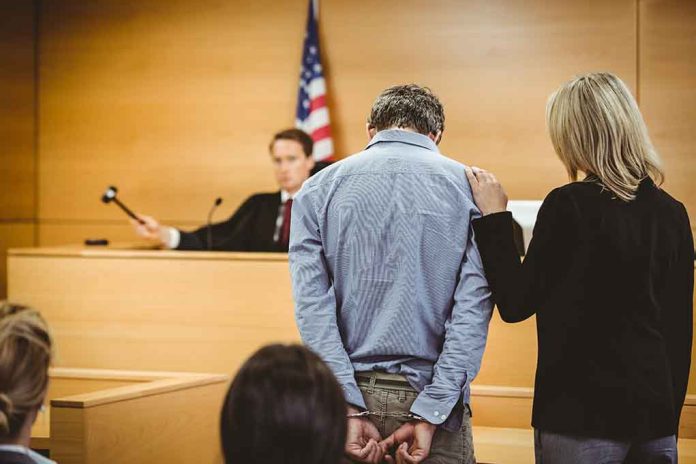 (DailyDig.com) – The world is a dangerous place, especially for young girls, and the danger has only been amplified via progressive policies that essentially catch and release criminals. The system recently decided to go extra easy on one disgusting individual, leaving the victim with a feeling of injustice.
26-year-old Hannah Tubbs admitted to choking and molesting a 10-year-old girl in a Los Angeles restaurant restroom. Yet, a progressive district attorney has let Tubbs off with what many observers consider a slap on the wrist.
A biological man turned transgender woman who was convicted for sexually assaulting a child in California was heard laughing about the light sentencing in a recording.https://t.co/W6xO7MspY4

— Washington Examiner (@dcexaminer) February 24, 2022
The incident occurred eight years ago in 2014, back when Tubbs was only 17. At the time, the inmate identified as a man; after the arrest, Tubbs came out as a transgender woman. Despite admitting to the crime, Tubbs reportedly laughed in response to the light sentence. In addition, the 26-year-old will face two years in a juvenile detention center and won't be required to register as a sex offender.
Fox News claims that Tubbs thanked the Soros-backed District Attorney George Gascón (D) for what they called a pathetic sentence. The DA was simply upholding a campaign promise to not prosecute minors as adults.
The victim of the incident noted that Tubbs didn't seem like a juvenile when attacking her. She asserted that Tubbs forced her to do things and did things to her that no 10-year-old should ever have to go through. The victim mentioned that no justice had been served.
Is this how America stops criminals? Giving them a slap on the wrist for even the most disgusting crimes?
Copyright 2022, DailyDig.com