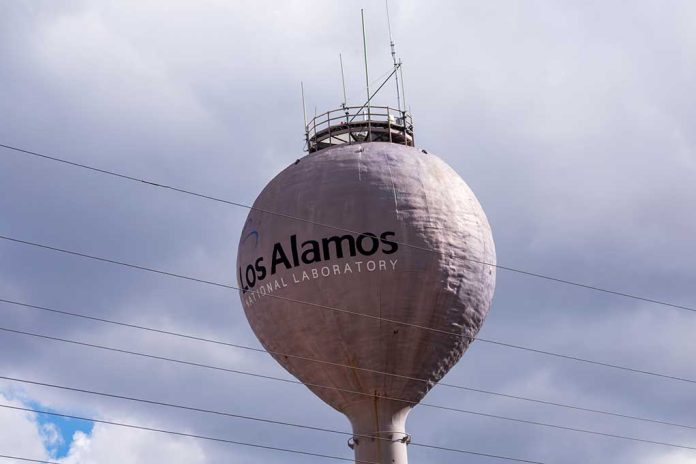 (DailyDig.com) – The COVID-19 pandemic affected everybody's livelihoods in one shape or another. President Joe Biden's strict inoculation mandates has also pitted Americans against each other by convincing individuals that they face employment termination if they don't get vaccinated. Among the millions at risk of losing their jobs include the Los Alamos National Laboratory (LANL) employees whom recently filed a lawsuit due to requested exemptions that were denied without justification.
With the Los Alamos nuclear lab putting a vaccine mandate into effect on October 15, hundreds of employees are already facing termination. The employees also claim the parent company, Triad National Security LLC, violated their constitutional rights and freedom of choice by forcing them to get the vaccine.
Dozens of workers at Los Alamos nuclear lab file lawsuit over vaccine mandate, claim exemptions denied without justification https://t.co/5zgCTou4vD pic.twitter.com/EqoG9rPQQQ

— The Hill (@thehill) October 15, 2021
Employees for LANL believe the company could lose as much as 10% of the 14,000 people on its payroll due to the vaccine mandates. More than 100 team members have joined in the lawsuit to defend their freedom of choice, including fellow scientists, nuclear engineers, research technicians, and project managers.
President Joe Biden recently ordered any employer with more than 100 workers to mandate the vaccine or weekly testing. While some companies are welcoming the requirement, many are also opposing them, including unions.
There are increasing concerns that complications will arise in finding individuals to replace those terminated with a background competitive enough to work within a nuclear lab and be offered Top Secret security clearance. Clearances like these sometimes take months or a whole year to check out due to the bureaucratic nature of the federal government, as well as the sensitive nature of the classified tasks attributed to them.
A state district judge heard the case on October 14 and immediately denied their request on October 15, the same day the deadline loomed in for the nuclear lab scientists. The plaintiffs' attorney is already considering an appeal, and requested a possible jury trial. The case remains ongoing.
Copyright 2021, DailyDig.com