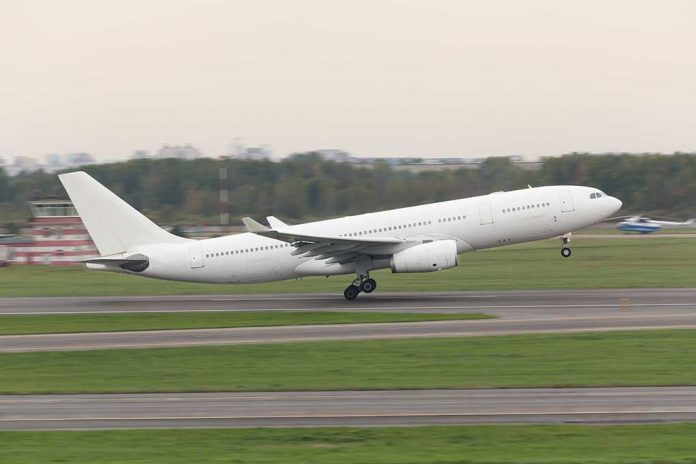 (DailyDig.com) – The pandemic hit many businesses hard. While some were able to finally recover, the airline industry continues to struggle. Yet, a small number of companies seem to be finding a path forward with a new — and very lucrative — pricing scheme.
Low-cost flights in Europe are making a bigger comeback than flagship carriers. There's no question that the pandemic was a gut punch to airlines. But it seems that despite the major packages dealt to larger airlines by governments from all corners of the globe, budget-friendly flights have a distinct advantage over luxury liners and large-scale corporate outfits.
It's been a bruising time for airlines as the coronavirus pandemic brought travel to a halt. But now, low-cost carriers seem to be showing signs of recovery.https://t.co/yBauRWgstT

— NBC Los Angeles (@NBCLA) September 16, 2021
Despite a surge in international and domestic flights in July, numbers are still far below values captured prior to the pandemic. Passenger traffic in Europe alone is down 56.5% compared to 2019. International Consolidated Airlines Group (IAG) owns British Airways. They recently pared back on flights, carrying just 45% of passengers compared to 2019.
On the flipside, low-cost airline EasyJet predicts flying around 60% of its pre-pandemic capacity through July, August, and September. Ryanair, another budget carrier, says they expect 60-67% of their prior flight load over a full fiscal year. Meanwhile, Lufthansa said it anticipates flying only 40% of its pre-pandemic numbers throughout all of 2021.
Equity analyst for Hargreaves Lansdown, Laura Hoy, says budget airlines benefit far more from short-haul flights than longer-term international trips with multiple stops. These often-domestic travel paths also tend to appeal more to money-conscious travelers.
Airlines face an uncertain future in a world where COVID-19 mandates make it difficult for people to gather. Furthermore, consumers may be hesitant to spend unless they truly feel they're getting a good deal. They're more likely to feel good about paying for budget flights.
Copyright 2021, DailyDig.com