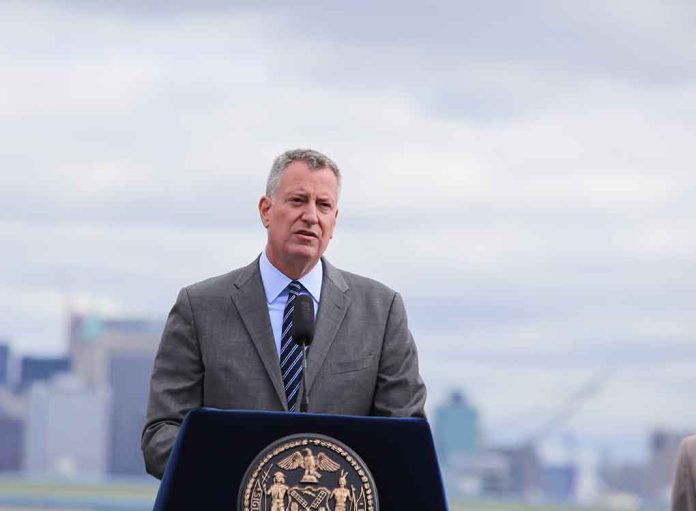 (DailyDig.com) – Mayor De Blasio (R-NY) is taking an active role in addressing the new omicron COVID-19 variant. The Big Apple's leader recently announced a new mandate he calls a "pre-emptive strike" against the virus as it once again grows prevalent across the US. It stands to seriously restrict local residents.
BREAKING: Mayor de Blasio announces that all private-sector employees in New York City will be required to get at least one dose of COVID-19 vaccine by December 27th. https://t.co/dHu43NxidQ

— WNYC 🎙 (@WNYC) December 6, 2021
Mayor De Blasio's new mandate will force all private-sector employees to get the COVID-19 vaccine as of December 27. The New York City Mayor insists several factors support the need for inoculation across the board, noting the new omicron variant poses a risk and that colder weather is on its way.
DeBlasio claims winter will complicate the city's response to the Delta variant. The mayor also says the holidays are coming up, and families will want to get together, potentially increasing the spread of COVID-19.
De Blasio announced an alteration to his "Key to NYC" policy that requires people dining indoors to prove their vaccination status at the same time. The new change will require that 5 to 11 year-olds also show proof of immunization.
Mayor De Blasio is creating new mandates while several similar federal orders remain under judicial review. Is the mayor wise to enact these kinds of measures in the best interest of his constituents? Or is this just another attempt to decide what's best for people regardless of how they feel?
Copyright 2021, DailyDig.com