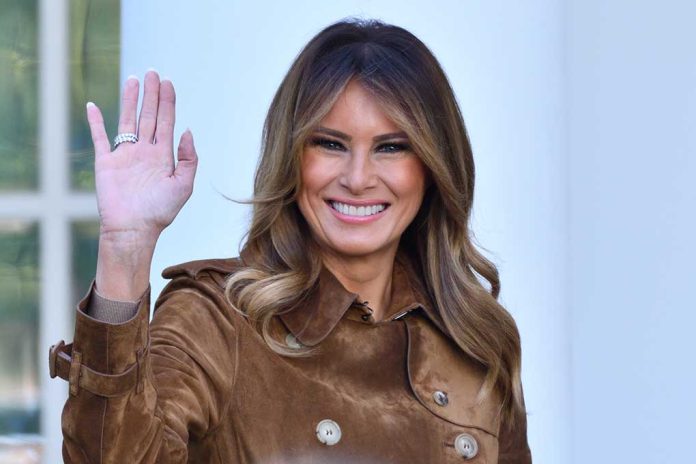 (DailyDig.com) – Melania Trump, the 45th First Lady of the United States (FLOTUS), has always liked to help out children. In addition, she loves art and free speech. Now, she's getting to combine all of her favorite things.
The former First Lady launched a non-fungible tokens (NFTs) platform on December 16 in combination with audio files and digital artwork, dubbed "Melania's Vision." For a limited time, between December 6 and 31, Mrs. Trump is selling NFTs through MelaniaTrump.com. The free speech encouraging social media page, Parler, is the powerhouse behind the project.
— MELANIA TRUMP (@MELANIATRUMP) December 16, 2021
For people curious as to what NFTs are, they're non-interchangeable and distinctive pieces of data kept on blockchains, which is the decentralized technology that's behind cryptocurrencies such as Etherum and Bitcoin. NFTs are essentially proof of ownership or certificates of authenticity to distinguish an item from real or fake.
Included in the "Melania's Vision" pack is a painted picture of the First Lady's eyes by Marc-Antoine Coulon as well as an audio message from the 45th First Lady herself. A portion of the project's proceeds will go toward helping children in foster care, especially those on the verge of aging out and in need of skills to seek employment. The program focuses on helping the young adults find professions that rely on computer technology and science education.
Copyright 2021, DailyDig.com