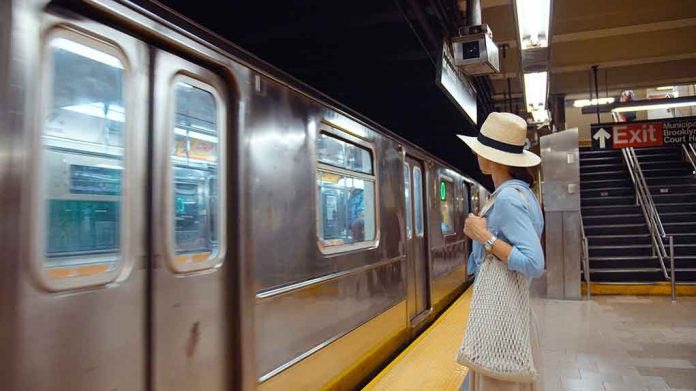 (DailyDig.com) – The country continues to battle with COVID-19 as the new omicron variant has proven highly infectious. Cases in significant cities have surged, leading some services to make tough decisions. In New York City (NYC), a recent decision to reduce subway capacity profoundly impacts local citizens.
According to the Centers for Disease Control and Prevention (CDC), COVID-19 cases are on the rise. On December 20, the CDC reported a total of 291,671 new cases. That number fell to just over 205,000 the next day and shot back up to 244,000 the day after that. Cases are peaking especially hard in New York City.
The CDC's latest report shows that NYC alone had nearly 63,000 new cases the day after Christmas causing its seven-day moving average to skyrocket to 20,600. As a result, the New York City Transit Authority (NYCTA) tweeted that their schedule would be changing and that it advised travelers to check travel information ahead of their trip.
New York City subway services are set to run less frequently this week as COVID-19 cases soar https://t.co/53xMGdtVlf

— MSN (@MSN) December 27, 2021
The NYCTA also announced the subway would run less frequently Monday-Thursday, citing the recent surge in COVID-19 cases as a reason for the change. The increase in cases is occurring despite the city requiring proof of vaccination.
Many New Yorkers who rely on the subway to travel to and from work will now need to find an alternate means of transportation, or wait in long lines and risk missing work. That isn't an easy task in a city where it can be next to impossible to even access a taxi in the middle of rush hour traffic. The new schedule is sure to impact thousands of people.
Copyright 2021, DailyDig.com