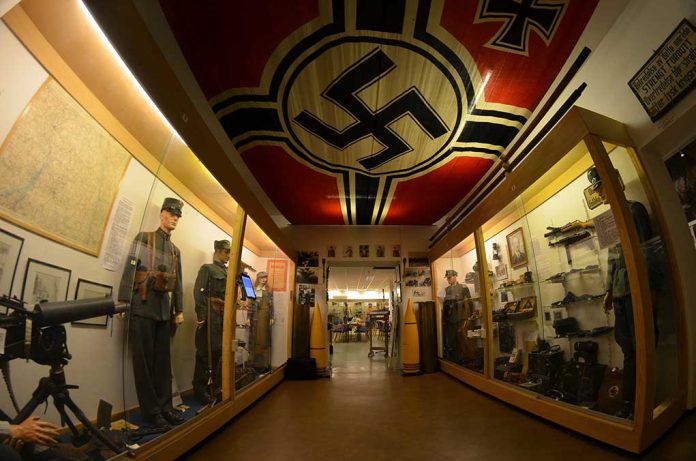 (DailyDig.com) – Sexual predators often hide in plain sight. In some cases, the people who know them may even be totally unaware of their propensity to harm others. Police who walked into one man's home in Rio De Janeiro, Brazil, discovered a disturbing treasure trove of epic proportions.
Civil Police of Rio de Janeiro state they found over 8,000 pieces of Nazi memorabilia during a recent investigation. Among the estimated $3.5 million worth of items were insignias, flags, uniforms, firearms, and pictures of Adolf Hitler, all believed to be from the Third Reich era. But that's not what authorities were searching for.
Police found a collection of more than 8,000 items of Nazi memorabilia at the house of a pedophile suspect in Rio de Janeiro, Brazil. https://t.co/omDPMjwxdn

— CBS46 (@cbs46) October 7, 2021
Police obtained a warrant to search the 58-year-old's home after neighbors reported him attempting to lure children into his home. Upon investigation, authorities not only found Nazi memorabilia acquired via illegal auctions, but also child pornography on the man's computer.
Rio de Janeiro Police Force Chief Luis Armond said the suspect faces several charges, including possession of child pornography, racial discrimination, and the illegal possession of firearms. Armond claims the alleged criminal could spend as much as 30 years behind bars.
Copyright 2021, DailyDig.com