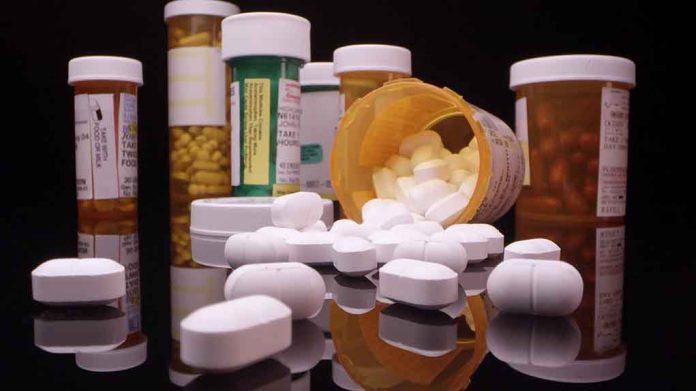 (DailyDig.com) –  COVID-19 impacted the world in a number of ways. The pandemic took a toll on people from all over the globe economically, physically, emotionally, and psychologically. While some people found ways to get through the lockdowns and mandates that stemmed from the pandemic, those who struggled with addiction weren't so lucky.
The pandemic has made life harder for many who struggle with addiction. Between April 2020 and April 2021, more than 100,000 Americans died of overdoses. https://t.co/aF85BzUccy

— NC Attorney General (@NCAGO) December 1, 2021
The Centers for Disease Control and Prevention (CDC) reported the highest number of opioid deaths in the history of the US this year. In the time between April 2020 and April 2021, over 100,000 died as a result of overdosing on drugs.
Opioid addiction is an epidemic of its own in the US. However, the new numbers show an increase of 28.5% from the same period of time between 2019 and 2020, respectively.
The CDC's recent numbers are the first time drug overdose deaths have exceeded 100,000 people. The majority of overdoses occur in opioid users; 75,673 passed away over the same 12-month period, up from 56,064 the year prior.
So, what's causing the heightened statistics? COVID-19 and the subsequent lockdowns forced many into isolation. Community is a core tenet of addiction treatment; that's why programs like Alcoholics Anonymous and Narcotics Anonymous exist. Others faced devastating hurdles, such as the loss of loved ones or income. Without access to proper support, it's possible that some people relapsed to cope with the issues they were going through.
Copyright 2021, DailyDig.com