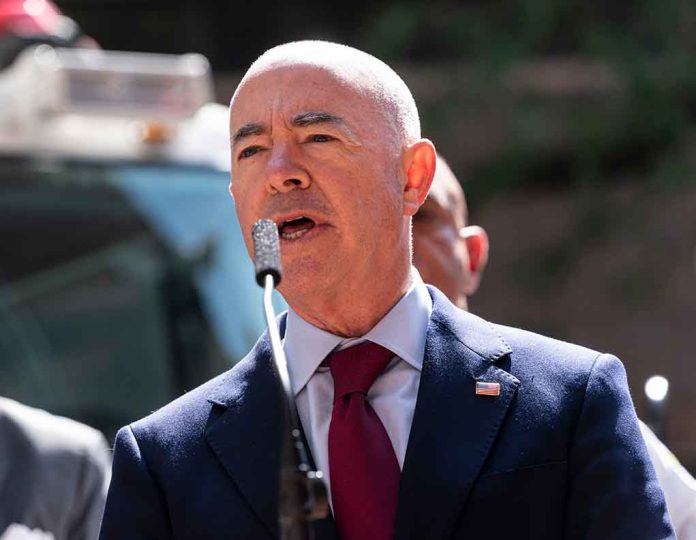 (DailyDig.com) – On The Nov. 27th episode of Fox News's "Sunday Morning Futures," Republican Representative Ronny Jackson stated that House Republicans will impeach Alejandro Mayorkas, Secretary of Homeland Security.
When asked if the GOP House intends to impeach Mayorkas, Jackson replied, "Absolutely, we are going to start the process. He has to go." Whether it is COVID, the economy, our border or the tragedy in Afghanistan, there has been no responsibility in the government for whatever they have done.
Jackson also stated that they will start looking into all of his decisions and will utilize the subpoena power of their office and the power of the pocketbook to go after Mayorkas. They need to make Mayorkas a precedent of what they will do in the new Congress beginning in 2023. He will be only the beginning because he has been a total and utter mess, and he's been the driving force behind the border becoming the disaster that we now see. He said that we need to realize that this would not be possible without the failure of Biden. Jackson said, "Biden and Mayorkas, they are the traffickers in chief right now."
Mayorkas, who was nominated by President Joe Biden, was originally asked to resign by Rep. Kevin McCarthy in order to escape impeachment. The U.S. might not ever rebound from Secretary Mayorkas' failure to perform his duties.
Rep. Jim Jordan joined in on McCarthy's remarks, saying that Americans need an accounting for the catastrophic situation on our southwest border, and that Mayorkas will be held accountable for his inability to follow immigration laws.
Today, the coyotes smuggle the migrants into the U.S. via Mexico or many various nations. Jackson also stated that they transport them to the southern border, and our government handles the logistics of providing them with bus, train or airline tickets. Then they receive many other benefits including welfare, health care, cell phones and school tuition. These are incredible reasons for these folks to come here, and they're doing it on purpose. In a multitude of ways, he is harming this country.
Copyright 2022, DailyDig.com