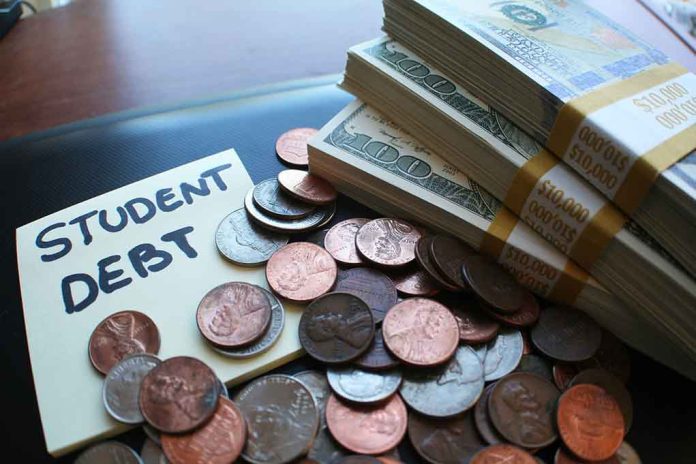 (DailyDig.com) – A small business association has filed a second lawsuit against Biden administration's student loan forgiveness program, questioning the validity of eliminating billions of dollars in debt owed by students. On Monday, December 12th, after a federal court in Texas ruled that Biden's student loan debt relief is illegal and violated federal guidelines, the U.S. Supreme Court agreed to hear the case.
The Supreme Court's decision to consider their case is welcomed news, according to Elaine Parker, the Job Creators Network Foundation's president.
"If this illegal program isn't stopped, it will give the executive branch a blank check, not only for this president, but every future president without any input from Congress or any public participation," Parker stated.
Around 26 million students have registered with the DOE for cancellation of their loans under Biden's program. If their family income is less than $125,000 or $250,000 per household, they may be eligible for up to $10,000 in relief.
The Congressional Budget Office calculated that the proposal would cost roughly $400 billion, while the Biden administration asserts that it would only cost about $300 billion.
Judge Mark T. Pittman cited three reasons why the proposal is an obvious error. One, student debt repayment is not specifically mentioned in the HEROES Act. Two, it was not clear why the program was necessary by utilizing COVID as a justification. Three, the executive lacks the necessary authority to handle the situation.
According to Justice Samuel Alito, the Supreme Court will look into whether the Department of Education's program was legally permitted and approved in accordance with the law.
The judges are being urged by Elizabeth Prelogar, the Solicitor General, to lift the restriction on the program and examine the arguments.
According to her, this is one of the two cases in which lower courts have issued countrywide injunctions preventing the Secretary of Education from using his legal powers to offer debt forgiveness to student loan debtors impacted by the Covid-19 epidemic.
Copyright 2022, DailyDig.com