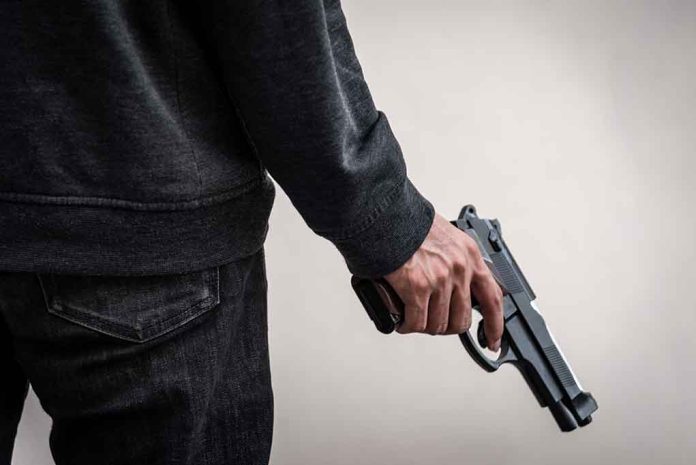 Mass Shooter's Past Says It All — How Did He Slip Through The Cracks?
(DailyDig.com) – Mental health in America has become a big issue, and as crime has surged, the COVID-19 pandemic seems to have amplified the problems people face every day. Nonetheless, one person underwent a mental health examination only to be released. Now, nearly a year later, that same person is responsible for shooting thirteen people, injuring three and killing ten.
Buffalo shooting suspect allegedly made threat against school in 2021, underwent mental health evaluation https://t.co/szfuUfNSYA

— Fox News (@FoxNews) May 15, 2022
Fox News reported on the case of Payton Gendron, the 18-year-old who allegedly carried out the shooting. Gendron entered a Tops Friendly Market in Buffalo, New York after shooting four people outside. The gunman proceeded to kill an armed security guard before eventually shooting eight other patrons inside the building.
According to the report, Joseph Gramaglia, the police commissioner of the Buffalo Police Department, explained that in 2021, when Gendron was 17, New York State Police investigated a generalized threat the teen had made. Gramaglia noted they took him in for a "mental health evaluation" and later released him after doing everything they could at that time. The commissioner noted there was no indication of any potential danger, explaining not even the Federal Bureau of Investigation had him on their radar.
It's now clear the teen had some sort of mental health issue as he is responsible for killing ten people and injuring three others. He was clearly a threat, so the question here is whether the rampage was preventable. Perhaps if the mental health evaluation had gone deeper, officials could have prevented this tragedy. Was his case just one of the very few who fell through the cracks? What do you think?
Copyright 2022, DailyDig.com