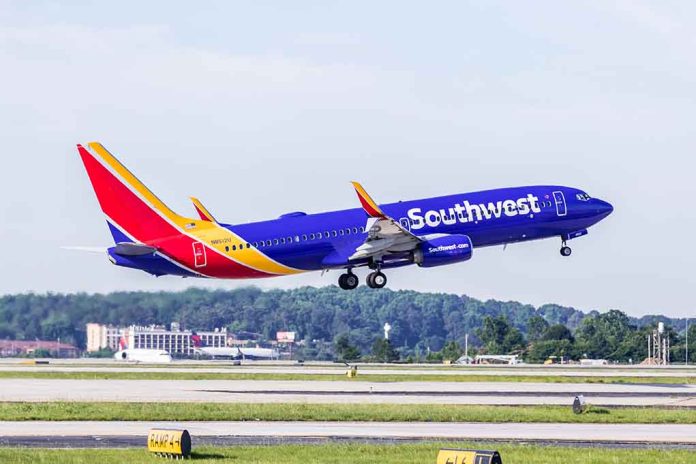 (DailyDig.com) – While the COVID-19 pandemic certainly hit several industries hard, it nearly wiped out the travel sector. The implementation of airlines and cruises requiring passengers to wear masks has also taken its toll on the industry. However, some CEOs are speaking out against the mandates.
During a Senate Commerce Committee hearing on December 15, Gary Kelly, the CEO of Southwest Airlines, asked whether or not masks were necessary on airplanes. Currently, the US federal government mandates that airlines require passengers and staff to wear masks while aboard planes. Kelly seems to disagree.
https://twitter.com/BradPorcellato/status/1471476877038653445
Kelly argued that he believes there's a strong case for not requiring passengers to wear masks, citing the plane's air filtration systems. The Southwest CEO claimed that the air aboard an aircraft is high quality and safer than other indoor environments. The CEO of American Airlines, Doug Parker, seemed to agree.
However, American Airlines clarified that Parker didn't agree with Kelly's statement about mask requirements. Instead, the airline claimed that their CEO was agreeing with the air quality on airplanes after he mentioned that an aircraft was the safest place a person could be, noting the high-efficiency particulate air filters on all planes.
Still, one has to ask, is Kelly making a good point? Should Americans be able to fly without having to wear a mask or face covering, given the air quality and filtering capabilities of modern-day planes?
Copyright 2021, DailyDig.com