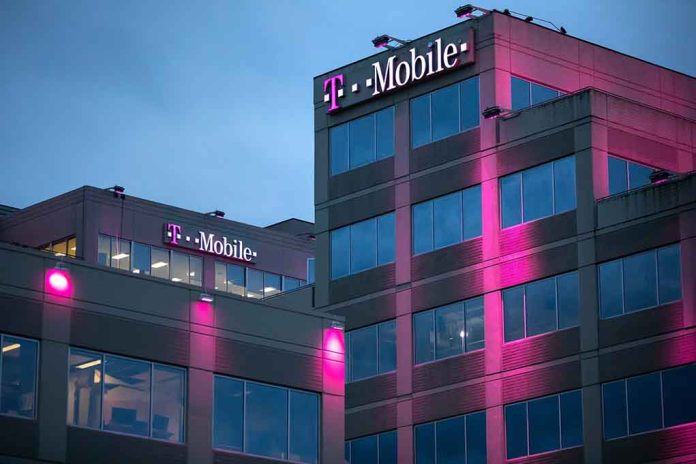 (DailyDig.com) – Many conservatives are concerned about big tech's apparent censorship of content. Much of the alleged censorship stems from COVID-19 and the vaccines used against it. Big tech companies insist it was due to misinformation, but now some users say their phone carrier is censoring their private messages as well.
A prime example comes from Dr. Robert Malone, who claims the cellphone service provider blocked his texts discussing how the COVID-19 vaccine from Moderna allegedly almost killed him.
It Wasn't Just Gateway Pundit! T-Mobile Blocked Text Messages of Dr. Malone Saying the Moderna Vaccine Nearly Killed Him https://t.co/8soRDVClSK

— EasyNews24 (@EasyNews24) March 1, 2022
The Gateway Pundit (TGP) reported in January that T-Mobile wouldn't allow users to send links to TGP articles. The conservative news source explained that a person could send a link, but the recipient wouldn't receive it, adding there was no way for the person getting the message to know it was happening.
TGP asserts several readers confirmed the allegations, leading to legal action. According to the site, one reader even contacted T-Mobile about the issue, only to receive a decision from the Federal Communication Commission (FCC) about censoring texts. However, that was in relation to spam messages and robo texts, not individual messages. TGP sent a letter to Missouri Attorney General Eric Schmitt, demanding action. Come mid-February, AG Schmitt informed T-Mobile there was an investigation underway about the alleged censorship.
The cell carrier admitted to blocking links to TGP articles but insisted it was the result of a glitch. However, AG Schmitt never mentioned any specific sites. So how did T-Mobile know he was talking about TGP unless they intentionally censored it? Is this proof that they're monitoring and censoring certain content? What else could they be concealing from the American public?
Copyright 2022, DailyDig.com