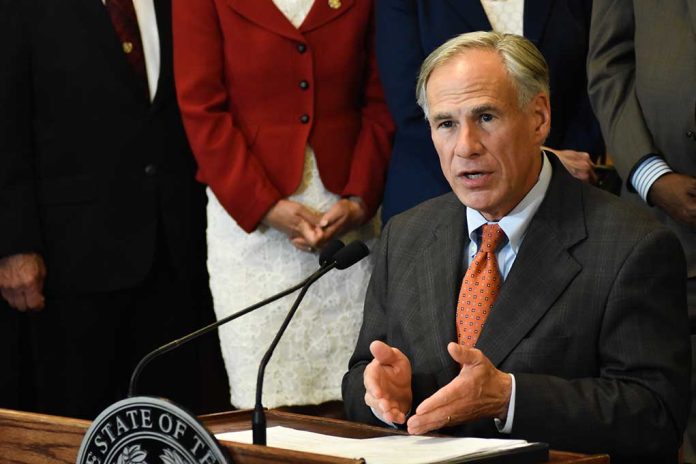 (DailyDig.com) – Some state leaders are standing up against President Biden's vaccine mandates; they believe in freedom of choice. The governors of Florida and Texas stand out the most with their anti-mandate policies. In fact, Greg Abbott (R-TX) recently issued an executive order further banning COVID-19 immunization mandates.
Previous Action
Governor Abbott already banned government facilities from mandating the vaccine in a previously issued executive order. That piece of legislation barred city and county governments, including school boards, from implementing mandates. Now, the Republican governor is taking the fight for freedom of choice a step further by fully standing against the federal government's vaccine agenda.
Further Executive Action
On October 11, Governor Abbott signed another executive order furthering the COVID-19 vaccine mandate ban. The new order, GA-40, prohibits any establishment in the Lone Star State from mandating the vaccine — including privately-owned businesses.
GA-40 dictates that no one can force an individual to show proof of vaccination, regardless of their position as an employee or customer. Governor Abbott also asked Texas' legislative branch to write the ban as state law.
Going Against the Grain
Abbott's new ban clashes with new federal government initiatives, which he calls a massive overreach, or abuse of authority. President Biden recently announced a plan to force mandates on any public or private business with 100 or more employees. Staff must either get vaccinated or submit to weekly COVID-19 testing.
Governor Abbott says the continued abuse of power and imposition of vaccine mandates hinders Texas' economic recovery by causing disturbances in the workforce.
Despite the governor's recent order, some Texas businesses insist they will follow Biden's plan by implementing vaccine requirements. Both Southwest and American Airlines intend to comply with mandates regardless of Abbott's refusal to submit.
The Texas/COVID-19 Relationship
People are tired of hearing about COVID-19; state leaders are no exception. That's part of the reason why Governor Abbott loosened public-health measures by removing and barring mask mandates as well as proof of vaccination.
State-provided data shows that approximately 75% of Texans are now fully vaccinated. This statistic actually exceeds the national average listed by the CDC, which sits closer to 65%.
Becker's Hospital Review states that, as of October 13, Texas was 10th on the list for most COVID-19 deaths per capita (100k people) of any state. Still, daily deaths and new infections have declined in recent weeks after the state experienced a surge over the summer.
Copyright 2021, DailyDig.com