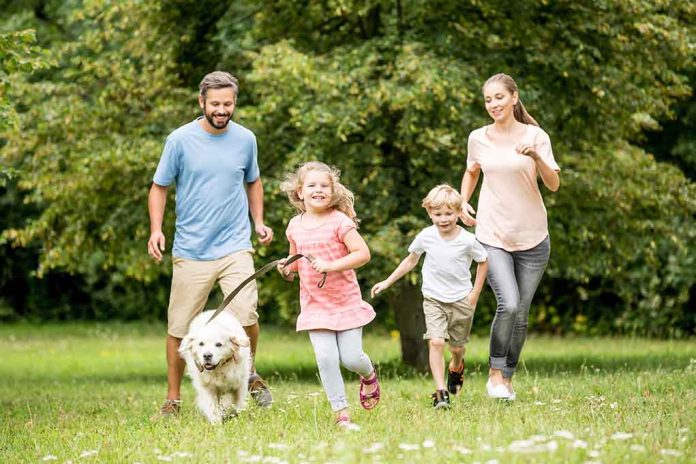 (DailyDig.com) – Not long ago, you could go to a public restaurant and enjoy a hot meal freely. You could go shopping, enjoy a movie, or take cross-country flights to see family over the holiday season without needing proof of vaccination or a COVID test. Will those precious times ever return? An expert from Johns Hopkins University says no.
"Zero Covid" Times May Never Return
Scientists view Europe's current increase in COVID-19 cases as a warning sign for citizens of other regions. They suggest it should serve as a warning sign to cooler-weather areas of the world, including the US. Essentially, what's currently unfolding in the EU could happen here.
Dr. David Dowdy of Johns Hopkins University has a harsher prediction for the US than most experts: he says "zero COVID" simply isn't ever going to happen. The disease will likely remain with us long into the future despite best efforts to stem transmission.
While Dowdy does believe a surge is likely over the winter months, he suggests that vaccine-conferred protection has the potential to reduce disease transmission. Thus, the most effective way to prevent the kind of surges occurring elsewhere in the world is to get vaccinated — and perhaps receive boosters, too.
Dowdy also feels the inoculation will help reduce pressure on hospitals by lowering COVID-19 related hospitalizations. He suggests an "end game" won't occur until vaccines, rapid testing, and increased access to new antivirals become the norm.
Comparing Caseloads
Dr. Peter Hotez, Dean of the National School of Tropical Medicine at Baylor College of Medicine, is greatly concerned about the relationship between bad weather and low vaccination rates in the US. Hotez points to Germany and France specifically; both are experiencing increased COVID-19 infections despite a rise in vaccination rates.
Approximately 70.5% of Germans have at least one vaccine. That statistic sits at around 76.2% in France. The US rate is currently holding at around 58.6% by comparison.
Hotez looks to caseloads and vaccinations from these areas to make his prediction for the upcoming season. He fears the aggressive Delta variant will have devastating effects on unvaccinated or partially-vaccinated citizens here in the US.
IHME Predictions
The Institute for Health Metrics and Evaluation (IHME), a research company investigating the pandemic and COVID-19 virus, published predictions and tracking information. Their most recent update suggests that anywhere from 100,000 to 300,000 people could die as a result of the virus between November of 2021 and March of 2022.
Lead Modeler and Doctor Christopher J.L. Murray calls these statistics optimistic. While Murray agrees that any US-based surges in caseloads are likely to be less impactful this winter than they were in 2020, they will still put intense pressure on hospitals. The doctor says the recent rapid increase in cases in the Netherlands, Denmark, and Germany proves that COVID-19 is not only not over but is also likely to remain a threat for some time.
The Push to Vaccinate
Even the World Health Organization (WHO) admitted that of the close to 2 million new infections found globally, almost two-thirds are confined to the European and Central Asia regions. Yet, so many experts predict trouble for the US throughout the upcoming winter. That's leading to increased calls for people to receive the vaccine.
Still, both doctors and researchers have shared concerns about the injection's long-term efficacy. Research seems to suggest its effectiveness wanes over time. A study out of Israel indicated that increases in caseloads were directly proportional to how long it had been since patients received the vaccine. That suggests booster shots will become critical.
Concerningly, a significant amount of evidence shows that vaccines increase antibody levels while having very little effect on the transmission of COVID-19. That means people who are vaccinated can ultimately transmit the virus to others despite receiving the injection. 
At the start of the pandemic, experts predicted COVID-19 would quickly pass like any other seasonal flu. Others now fear it may become endemic and circulate for decades, essentially never allowing the globe to go back to normal. Will Zero COVID times ever return, or is this rapidly becoming the world's new normal?
Copyright 2021, DailyDig.com