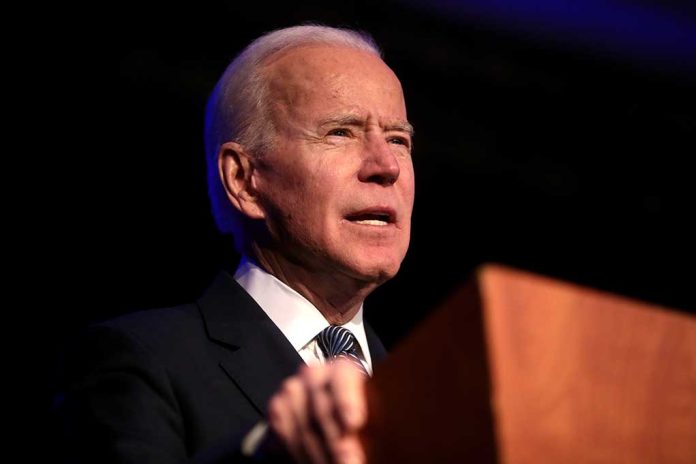 (DailyDig.com) – The Biden Administration faced backlash in recent months over the messy withdrawal from Afghanistan. Several members of Biden's team even received calls to resign their positions. Yet, one top official who recently stepped down claims the pressure had nothing to do with his decision to walk away.
National Health Institutes (NIH) Director Dr. Francis Collins officially announced his resignation on Tuesday, October 5, citing "time for new leadership, new vision." The 71-year-old scientist has led the research center since 2009; he will remain in that position until 2021 ends. But with COVID-19 still a major problem in America, is this really the best time to resign?
Dr. Francis Collins talks to Neil about stepping down as NIH Director: "It's time for new leadership, new vision. Institutions need that, especially scientific institutions and NIH is in a good place right now." pic.twitter.com/XndxQJ2pYL

— Neil Cavuto (@TeamCavuto) October 5, 2021
Dr. Collins says the NIH is in a good place. He believes stepping down won't impact its overall momentum in the fight against COVID-19. Still, some wonder if recent allegations suggesting NIH funded gain-of-function research at the Wuhan Institute of Virology motivated the surprising announcement.
The director assures America that isn't the case.
Instead, Dr. Collins says it's simply time for him to part ways with the organization and move on. He feels the injection of new leadership will also usher in a new vision for the future. As the longest-standing staffer to ever work for the NIH, Collins would certainly know that first-hand.
The doctor also indicated that he hopes President Biden appoints the best possible scientist to replace him. The NIH has yet to name an interim director to take Collins' place in January.
Copyright 2021, DailyDig.com