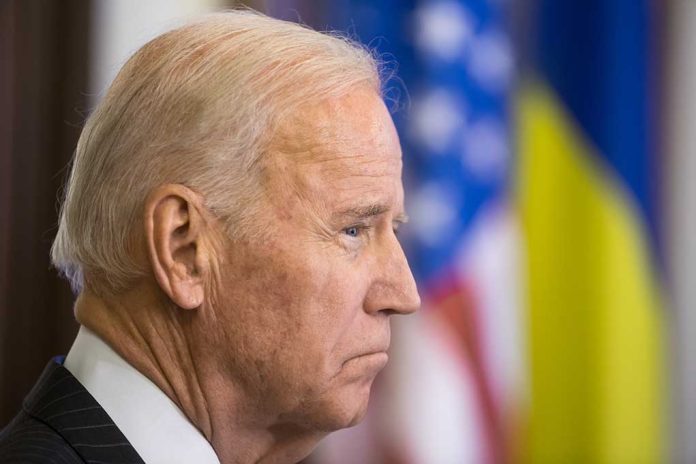 (DailyDig.com) – Biden continues to fall in polls, whether they're on his approval rating or his favorability. The good news for President Biden is that his approval rating hasn't dipped for a couple of weeks, a nice change from the constant decline since February. The bad news for the president is that his predecessor is now beating him in the polls. Could Americans be seeing a preview of what's to come in 2024?
According to a poll Quinnipiac University released on October 19, Americans favor former President Donald Trump more than the incumbent President Biden. The numbers aren't pretty for either president, as Trump barely edges Biden out in terms of favorability with 41% to the sitting president's 40%. The bad news for Biden doesn't end there.
Shock Poll: Trump Has Higher Favorability Rating Than Joe Biden https://t.co/kBJmSYvCPf

— Mediaite (@Mediaite) October 19, 2021
Of the registered voters who participated in the poll, 51% believe the US was better off a year ago, despite not having a COVID-19 vaccine. To add insult to injury, Biden's favorability rating among voters was at a high of 54% in February, the same time when America approved of his job performance the most, at 52%.
Several factors caused Biden's numbers to dip. His handling of COVID-19, his horrific Afghanistan withdrawal and the humanitarian crisis at the southern border all damaged his standing with voters.
The new poll indicates that Biden's approval rating is at an all-time low of 40%. In comparison, 51% of voters disapprove of Biden as President of the United States, numbers that are painting a dire picture for Democrats in future elections. What do the figures mean for Trump? Will Biden's continuing decline in the polls push the former president to run once again in 2024?
Copyright 2021, DailyDig.com