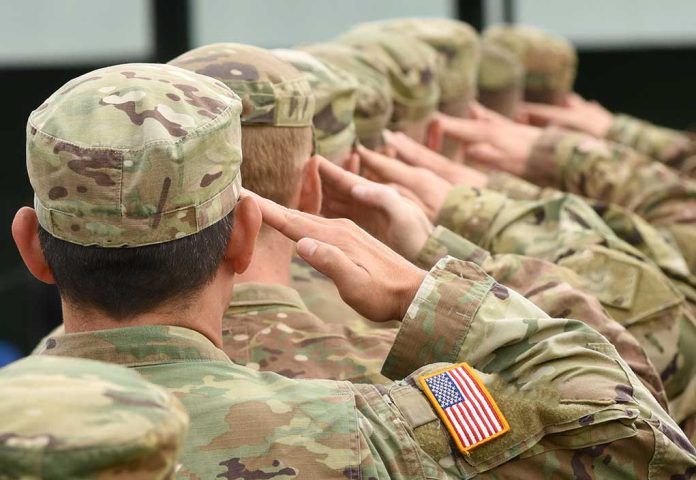 (DailyDig.com) – With Omicron rates still high in the U.S., officials are pushing the COVID-19 vaccine more than ever. Still, many people don't want the injection — including some U.S. Army service members. They're about to face segregation and the potential loss of their hard-earned careers for making what the military sees as the wrong personal health decision.
Army commanders received a directive from Army Secretary Christine Wormuth to discharge unvaccinated soldiers. The command excludes those with pending or accepted exemptions from the separation order.
Army to 'Immediately' Begin Separating Soldiers Not Complying with Vaccine Mandate https://t.co/evtnQuKqc7 #news #feedly

— Keith Westbrook (@kcjw33) February 2, 2022
Wormuth's order impacts active-duty soldiers, federal active-duty reservists, and cadets.
In a US Army press release, Wormuth stated that soldiers who are prepared to train, fight, deploy, and win are essential to Army readiness. She says unvaccinated individuals compromise that readiness and pose a risk to the fighting force.
Wormuth's Army Directive 2022-02 states that leaders must begin the separation process as soon as possible. Those separated under the directive will be honorably discharged but are ineligible for separation pay.
The US Army noted that individuals with pending exemptions are exempt from separation. If their exemptions are denied, they have seven days to begin the vaccination process or appeal the decision. If their appeal also fails, soldiers once again have seven days to begin the process of vaccination or face separation.
The directive comes as the US Army is having difficulties in recruiting new members. The service is looking to potentially separate thousands of soldiers when it is already struggling to convince people to join their ranks.
Copyright 2022, DailyDig.com