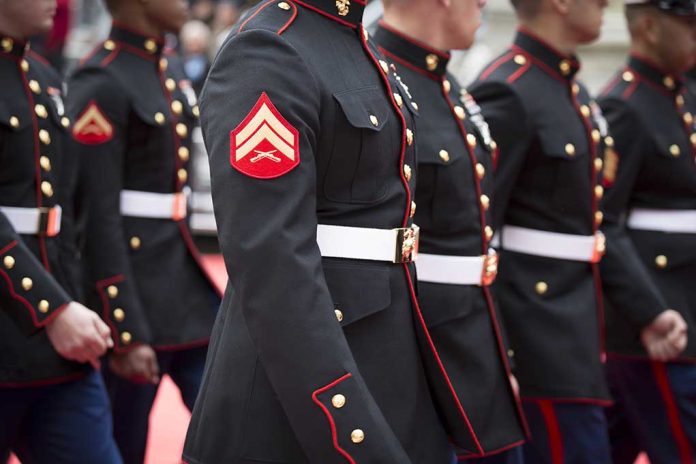 (DailyDig.com) – All branches of the US military have set deadlines for full COVID-19 vaccination. Active-duty personnel who do not have full vaccination status at that time will no longer be able to serve. Every branch expects to have some loss, but the Marine Corps will likely see the highest numbers.
According to Defense.gov, about 91 percent of personnel reached full vaccination status as of November 17. About 94 percent of service members have at least one vaccination. That leaves some 10,000 soldiers who will fail to reach full vaccination status by the November 28 deadline.
Up to 10,000 active-duty Marines will not be fully vaccinated against the coronavirus when their deadline arrives in coming days, a trajectory expected to yield the U.S. military's worst immunization rate. https://t.co/Nngr35pJ6U

— The Washington Post (@washingtonpost) November 21, 2021
Numbers for the Marines lag significantly behind those for the US Navy, which currently holds a 96.7 percent full vaccination rate. However, both branches are holding firm to the same deadline. The Navy maintains the highest level of vaccination across all departments.
Some leaders have concerns about how the vaccine mandates will impact the strength and ability of US forces. In October, Senator Jim Inhofe (R-OK) said he felt the directives would do more harm than good. He worries that the loss of personnel will threaten national security while also increasing associated costs.
The Air Force was the first branch to hit its deadline, officially meeting targets on November 1. Officials immediately discharged 40 members and now continue to process thousands of others who failed to achieve full vaccination status. It claims the bulk of those removed were new service members or trainees.
Copyright 2021, DailyDig.com