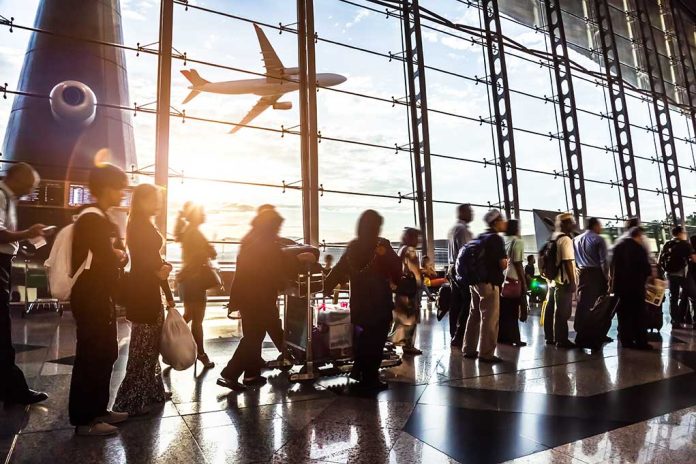 (DailyDig.com) – With last year's holiday season lockdowns behind us, it seems many Americans are looking forward to a bit of normalcy this festive season. Whether by air or roadway, AAA expects a little over 53 million to travel this Thanksgiving holiday. The roadside assistance provider says that's the most significant increase since 2005.
This year's forecast marks the highest single-year increase in Thanksgiving travelers since 2005. #AAA #Thanksgiving #holidaytravel #consumerinsights #gasprices #CSNewsOnlinehttps://t.co/hvR5y0amu8

— Convenience Store News (@CSNewsOnline) November 16, 2021
While it projects that travel is up almost 13% compared to 2020, numbers also suggest air travel alone will increase by a whopping 80%. That's an almost complete recovery from last year's COVID-19 related reduction in volume.
Senior Vice President for AAA Travel Paula Twidale says consumers should prepare for crowded airports and roadways as borders open. New health and safety guidelines aim at helping fully vaccinated international travelers reunite with loved ones for Thanksgiving. Twidale advises airline travelers to prepare for longer ticket lines and slower TSA checks.
INRIX, a research company that focuses on transportation, suggests people traveling via vehicle will also face their own unique set of adjustments — namely, skyrocketing gas prices and road congestion. It suggests vehicles will be this year's most common method of travel during the most frantic time of the year. The organization advises drivers to leave before noon, after 7 p.m., or early on Thanksgiving morning to beat the rush.
Aside from possible congestion, delays, and increased processing time at airports, Americans seem to be setting aside the pandemic, if only for a moment. Many seek to enjoy a bit of normalcy as they prepare to reconnect with family and friends for the upcoming holiday.
Copyright 2021, DailyDig.com