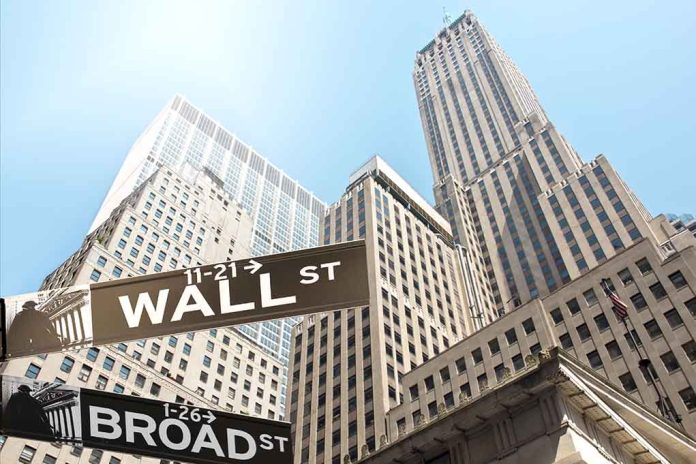 Wall Street Bonuses Are About To Drop
(DailyDig.com) – According to research done by a pay consulting firm, Wall Street bonuses could decrease by 45% in 2022.
Consulting firm Johnson Associates says bankers will have a "tough year" since they won't receive their customarily enormous Christmas bonuses on top of their usual high wages. One struggles to see how this utterly alienated group of people (bankers) would thrive without receiving further compensation for the crucial work they do mismanaging our money and the economy.
According to the reports, investment banking underwriters are expected to take the most significant impact, which must be devastating, given that they saw a 35% increase in bonuses in 2021. Depending on the company's size, bonuses for private equity firms are anticipated to decline by between 5% and 15%. According to the consultancy firm, there will be a 20% to 25% decline in the number of asset managers and other professionals who work with the super-wealthy.
Bonus default followed a banner year for the financial sector in 2021 (despite the world shutting down). This year, as inflation, the oil crisis, and the blatantly foreseen short-term effects of the COVID-19 epidemic mishandling set in, everything that had been going so well for junior staff came to a screeching halt.
Financial experts like BlackRock President Rob Kapito warned us at the beginning of the year that the Gen Z, Millennial, and perhaps Gen X generations will be astonished by the impending shortages of products and skyrocketing inflation.
Michael Burry, the all-around god of investment, almost completely liquidated his holdings because he could not see the economic forest for the trees.
Nouriel "Dr. Doom" Roubini later corroborated Burry's worries that the mother of all crashes is imminent. One would suppose that this is the same forecast that led billionaire investor Stanley Druckenmiller to jokingly suggest consuming cyanide instead of thinking about how the United States will be financially in the years to come.
So, bankers, your bonuses won't be awarded. If only someone in your field of work had anticipated this!
As winter arrives early this year, the rest of the nation is concerned about choosing between feeding and heating. Perhaps we should provide bonuses to people like farmers who genuinely provide us with commodities and nutrition that can actually keep us alive rather than financiers.
Just a thought.
Copyright 2022, DailyDig.com