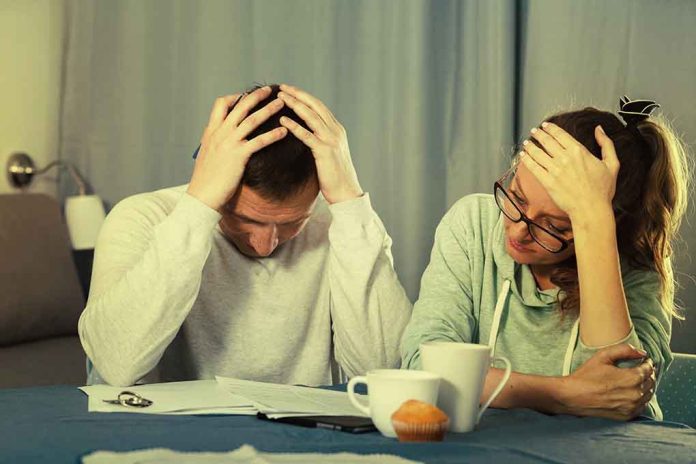 Federal Eviction Ban Is Over — Here's How You Can Protect Yourself
(DailyDig) – Tenants struggling to pay house rent during the Covid-19 pandemic have benefitted from National Eviction Protection program. This initiative by the government allowed them to maintain housing despite pandemic related job loss.
The National Eviction Protection program is no longer in effect, its continuation having been struck down by the Supreme Court of the United States. Millions of Americans now are at risk of being kicked out by their landlords. The good news is they may still have a few options.
What Was The National Eviction Protection Program?
In an initiative to help those struggling with pandemic-related job loss — and to slow the spread of Covid-19 — the Centers For Disease Control and Prevention (CDC) issued a temporary moratorium prohibiting the eviction of most renters. This meant the landlords were legally obligated to let the renters live on their properties, whether they were paying the rent or not.
While renters were only relieved from the pressure of paying the entire rent every month, they were not relieved of it altogether and did not receive free housing. Tenants who could afford to pay a partial amount were required to do so. While they couldn't be evicted before March 31, 2021, they were also still obligated to pay any balances accrued during that time.
Exceptions For Eviction
The eviction moratorium did not leave landlords stuck with disruptive or dangerous tenants. There were many state-specific exceptions that still allowed fr the legal removal of a tenant. These included anyone who:
Violated health and safety regulations.
Put the safety of other tenants at risk.
Violated terms on the lease (other than nonpayment).
Engaged in criminal or illegal activity.
Damaged the landlord's property or posed a threat.
Finding Rental Assistance Programs
So now what? Many are still jobless or underemployed and need help. Rental assistance programs are the next best step. These financial assistance programs, run on the state level, offer another layer of relief.
The Emergency Rental Assistance Program (ERA) is a federal program that distributes money to both local and state governments. In order to find them, you'll need to search some specific databases, including:
Consumer Finance Protection Bureau Database
National Low Income Housing Coalition (NLIHC)
United States Department of Treasury
Like any other welfare program, consumers must meet certain criteria and show proof of their current financial situation:
At least one member of the house lost their income, qualified for unemployment, owed substantial debts, or had other financial issues.
The income is below a certain amount based on the location where you live.
There is a risk of homelessness.
The process of applying for emergency rental assistance differs from state to state. Upon successfully qualifying, one may receive up to 18 months of assistance or past due rent payment.
If you are on the verge of becoming homeless, applying for emergency rental assistance is the first thing you should do. Speak to your landlord as well. Many are familiar with the program and may be willing to help you through the application process.
Copyright 2022, DailyDig.com