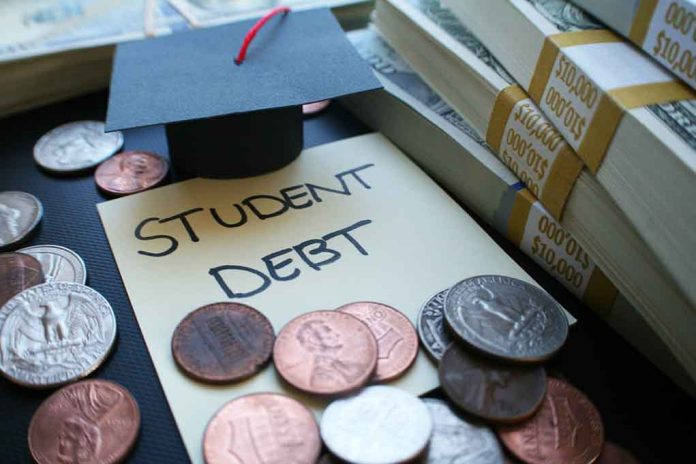 (DailyDig.com) – Higher education often comes at a great cost, prompting many college students to seek out loans to cover expenses. Of course, borrowers have to pay all that money back at some point. With COVID-19 wreaking havoc on the US economy, the federal government stepped in to protect people with federal direct loans, issuing a moratorium. That pause in paying student loans is coming to an end soon, which could mean trouble.
Only 18% of federal borrowers paid their student loans during the pause. That could make things complicated when payments restart https://t.co/hP1acoPf84

— FORTUNE (@FortuneMagazine) March 23, 2022
The forbearance relief is set to end on May 1, 2022, meaning millions of Americans will be back to paying the student debt they've so conveniently been able to put off for the past two years. Many used the opportunity to save money or pay down other debts. They won't have that same luxury after May 1 unless President Biden extends the moratorium or should happen to pass a forgiveness package.
While students under the forbearance program enjoyed the interest-free break, they will have to start making monthly installments again. That's where the issue lies since inflation and increased prices have many already struggling to pay bills. Adding another monthly expense could drive them even further in the hole. Potentially falling behind on student loan payments, or being forced to neglect other accounts, could lead to delinquencies.
Lawmakers have urged President Biden to extend the moratorium for the sixth time, allowing people a longer window to get financially stable. Others have pushed the president to pass student loan forgiveness, which would likely eliminate student debt for millions. National Public Radio claims experts expect Biden to renew and extend the student loan forbearance.
Copyright 2022, DailyDig.com