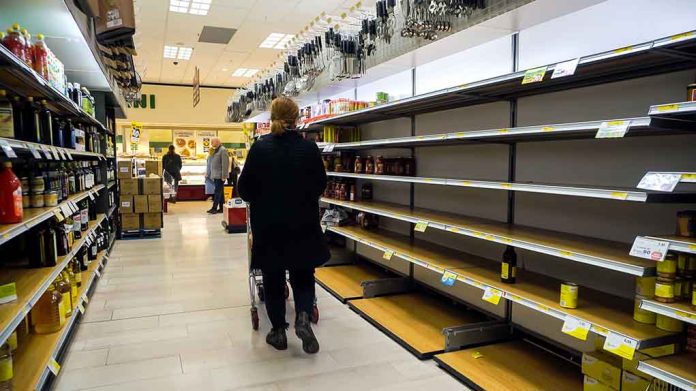 (DailyDig.com) – The United States has already been dealing with supply shortages due to the COVID-19 pandemic. Many Americans had problems finding groceries and other supplies because of the supply chain issues the country was experiencing. Now, the White House is warning of more problems in the future, around the world. Officials claim the shortages won't hit the United States, but instead will impact countries in Southeast Asia, Africa, and the Middle East.
Psaki said food shortages were not expected to hit the United States, but rather countries in Africa, the Middle East, and Southeast Asia. https://t.co/XU6BFXQRiw

— Breitbart News (@BreitbartNews) March 22, 2022
Jan Psaki, Press Secretary for the White House, announced during a press briefing on March 21 that the Biden administration is expecting increased fertilizer, energy, and grain prices to have an impact on the global food supply. Reporters have indicated that both Russia and Ukraine are major exporters of fertilizer, energy, wheat, barley, and corn.
Psaki mentioned the administration is currently talking with organizations around the world to help prevent a global food shortage. She mentioned that while the United States may not experience the effects, these supply chain disruptions can have a lagging impact, meaning the US could be hit with food shortages in the future.
Psaki also asserted that Americans will likely be paying more for food and other supplies as a result of the higher prices farmers will have to deal with. Many are already scaling back how much they plant to reduce their own costs, which means less food when they go to harvest.
Considering the current affairs, could it be possible Americans will be hit with worse food shortages than those already seen?
Copyright 2022, DailyDig.com